The facts about fostering and working
The decision to foster a child isn't one you make overnight. There are a lot of things to consider, including the fact that you might need to have a second job while you foster.
Fostering and working is probably more common than you might think. According to the Fostering Network, almost 40% of foster parents in the UK hold down another job alongside their fostering commitments.
Times are tough at the moment for a lot of people, and also, family dynamics have shifted. Many people who want to care for vulnerable children aren't married or in relationships, so don't have a second income to support with finances. While finances won't be the main reason behind your decision to become a foster parent, we understand they play a big role.
For us at Fostering People, what's important is that you're dedicated to the child in your care, can meet their needs and still provide a safe, loving and nurturing home. With roughly 30,000 children entering the care system each year, we desperately need more people to become foster parents, including those who need to work and foster.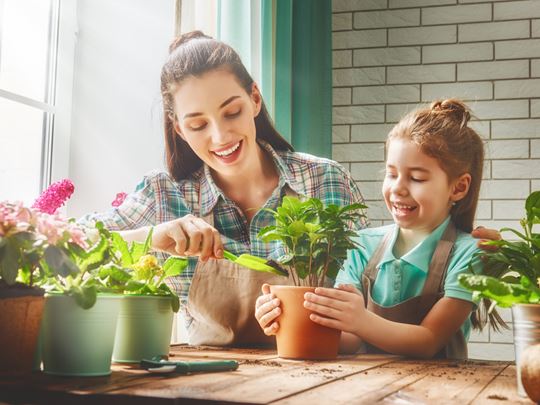 Fostering and working - 

Full-time Vs Part-time
This will all depend on your individual circumstances. Fostering with a full-time job is possible when you're fostering as a couple, where one can work full-time while the other can work part-time or have flexible hours. If you're fostering as a single person, you'd generally only be able to have part-time work or a job with flexible hours, due to the care responsibilities of your foster child. If you need more advice about your options of working while fostering, our friendly advisers will be happy to help.
Fostering Friendly employers
What's encouraging to see is that more and more companies are now Fostering Friendly. This scheme helps employers to support employees who are fostering while working, and recognise the commitments of the role.
They offer foster parents flexible working and paid time off for training and when they welcome a new foster child into the home. It's giving more and more people the opportunity to foster without having to give up their current job, which is what we need with rising numbers of children entering the care system each year.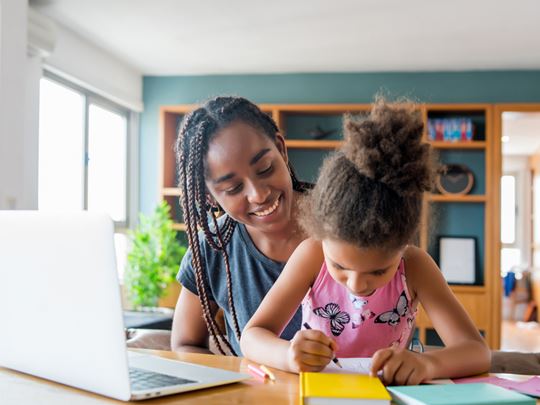 Your role as a foster parent
It's an incredibly rewarding role, but it does take a lot of hard work to deliver positive outcomes for children. If you're working and fostering, you'll still need to dedicate time, energy and attention to your foster child. These kids will have most likely experienced trauma in their past, so they need someone who is willing to stick by them and help them resolve their issues. At Fostering People, we practice therapeutic fostering, so you parent by empathising, listening and finding out the root cause of their behaviour. The more energy you put into your foster child, the more chance they have at overcoming their troubles and leading a successful life.
As long as you have the emotional capacity and that your additional job is able to accommodate your foster parent duties, you can consider fostering and working. Here's a little look at what you need to do for care for a child when you're fostering with a full-time job or part-time role.
Maintain a calm, loving and safe home environment.
Ensure your foster child goes to school, which may not be the school most local to you. Stay up to date with their education and manage school holidays.
Provide regular, nutritious meals to help improve their physical and mental health.
Facilitate contact meetings with your foster child and their birth family.
Be available if any emergencies arise.
Teach them valuable life skills such as cooking, managing money and doing chores.
Play, talk, sing, dance, paint, read and laugh together. Children are fun, remember!
Deal with challenging behaviour in a positive, therapeutic way.
Attend training courses to expand your knowledge and awareness. There are mandatory training courses you must attend, always as specialist courses to help you meet the individual needs of your own foster children.
Attend meeting in relation to your child, supervision sessions with your supervising social worker and foster parent support groups.
Be your foster child's advocate, their rock and their confidant.
Be there for them whenever they need you, no matter the time of day.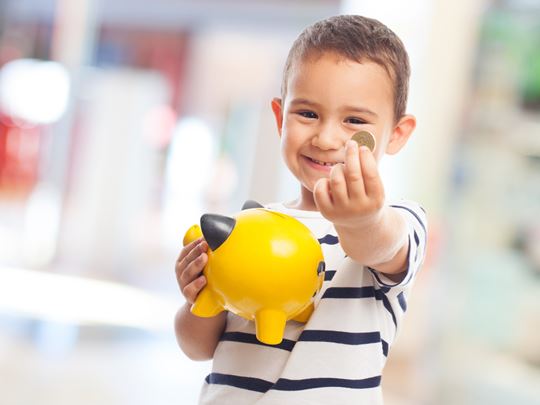 Allowances for foster care and working full-time or part time
When you're fostering and working, you'll still get a very generous financial allowance, which is there to help cover the costs of caring for a child and recognise all of your hard work. The amount you get depends on a few things, such as how many children are in your care, their age, the type of placement and your location. Why not see how much you could earn today?
Benefits of fostering and working
Contrary to what many may think, there are actually a number of positive outcomes of fostering with a full-time job.
Demonstrate resilience. Having a job while raising a family demonstrates a strong work ethic to your foster child.
Help prepare your foster child for the world of work. From CV advice to preparing for their first interview, you'll be able to guide them towards success.
Family values. Most of the children in care have had a very difficult home life, so to see how a happy, healthy household functions could inspire them to strive for the same thing.
Having a passion. Fostering is more than just a job, and this can be true for other lines of work too. Being passionate about both fostering and your additional job is inspiring to young people who are yet to discover their own passions.
Agile working. Working from home is becoming increasingly popular in many industries, which means you're able to be there for your foster child at the drop of a hat without worrying about a commute.
Working alongside fostering has been a really positive experience for our family, as it has taken a lot of the pressure off the boys, making them much happier and myself happier too, as I feel I have new purpose alongside the role of being a foster dad".  - Wayne, foster parent
Could you care for a vulnerable child?
If you think you can foster while working full-time or part-time, please get in touch today. So many children are still without a safe, loving home, and yours could be the one they need to thrive.
Take your first step to becoming a foster parent today
If you're interested in becoming a foster parent and would like to learn more, then we'd love to hear from you.
Simply fill in the form below and one of our friendly team will be in touch.
Can't find what you're looking for?
Suite D, The Point,
Welbeck Road, West Bridgford,
Nottingham, NG2 7QW