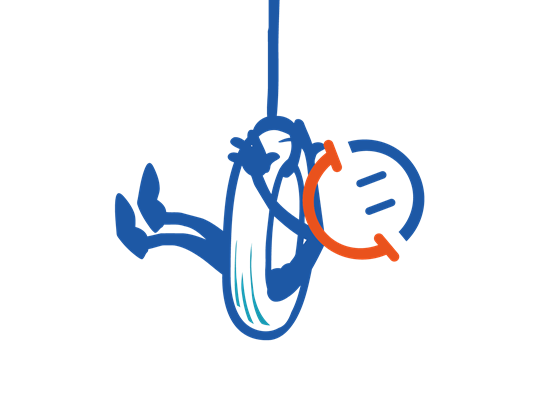 Will fostering affect my children?
Fostering involves the whole family and, when you foster, your children foster too!
Living within a fostering family can teach children vital life skills, such as patience and empathy, and many children who grow up in a fostering household go on to become foster parents themselves.
However, some children can find fostering difficult, such as sharing their belongings, sharing their parent's time, or saying goodbye when a foster child leaves.
There are lots of benefits to fostering, but it is important to consider how your own children may feel about it. Our fostering team are always on hand to answer any questions you have and provide you with full guidance and support.
Speak out Loud
Because of the many aspects of fostering, we created Speak Out Loud - a toolkit designed to help your own children prepare for fostering. It will encourage them to voice their opinions, act out typical fostering scenarios and imagine for themselves how fostering might affect their lives.
But our support doesn't end there. We'll invite your children to attend all the social events and fun activities we provide for young people. They can also participate in our children's council, giving them an opportunity to voice their opinions and influence how we do things.
We recognise that your own childrens' wellbeing will always be paramount and we'll work closely with you to ensure an appropriate match between a foster child and your own family. We also operate a safe care policy to ensure that all members of your family are kept safe.
Frequently asked questions
Can I foster if I'm single?
Yes, you don't have to be in a relationship to foster. Our foster parents can be single, married, cohabiting or in a civil partnership. In fact, almost 28% of our foster parents are single.
Can you foster if you have pets?
Yes you can.  Pets can be a great addition to any foster home and they can help children to feel at home and start forming attachments.  Pets are part of your assessment to become a foster parent to ensure they are friendly and of good temperament.
Can I foster if I have kids?
Of course! Having your own children is a great way to gain the experience you need to become a foster carer. If you do have your own children living at home, we'll carefully consider their needs when matching you with looked after children and young people.

Cathy and Graham became a foster family because they had a desire to have a children in their life...then they had a child of their own.
Take your first step to becoming a foster parent today
If you're interested in becoming a foster parent and would like to learn more, then we'd love to hear from you.
Simply fill in the form below and one of our friendly team will be in touch.
Can't find what you're looking for?
Suite D, The Point,
Welbeck Road, West Bridgford,
Nottingham, NG2 7QW