Why transfer foster care agency?
As an experienced carer, you'll know that choosing to become a foster parent is a life-changing decision that requires a significant amount of research and consideration. However, the provider you chose at the beginning of your career may no longer be right for you, and as such, could be impacting your role and the children you care for.
Making the decision to transfer isn't always easy, but there are some common reasons why foster parents choose to switch agencies. You could feel like there's a lack of support, limited resources, too many staff changes or you might desire a different type of fostering placement. There's also the matter of allowances and how well you're being compensated for your hard work and dedication. All of these needs should be met to ensure you feel fulfilled and satisfied that you're doing a great job at caring for vulnerable children.
So, if you're thinking about moving on from your current provider, you'll want to do your research and ask the right questions to ensure a smooth and successful transition.
8 questions to ask before transferring
Here are some important questions that foster parents should ask before transferring to a new fostering agency.
What level of support do you provide foster parents?
Foster parents feeling unsupported is the most common reason we see people transfer to us here at Fostering People. Children in the care system have suffered a lot of trauma, loss and confusion in their short lives, which as you know, can lead to emotional, behavioural or attachment difficulties. Due to the nature of your work and how important it is that these kids can overcome their personal challenges, your fostering agency should provide access to professional support whenever you need it. Day or night, rain or shine, they should help with any problem, concern or question you have. If you're not currently getting a high level of support, you should speak to other agencies about their support packages so you can draw some quick comparisons.
At Fostering People, we know that the more support we offer, the more confident you'll be in your role. That's why we are committed to providing an exceptional level of foster parent support that you can tap into at any time. Our social workers live and work within our communities, and we put foster parents in touch with each other through regular meetings and events. The standard of our support is well regarded by local authorities and has been recognised by OFSTED and the Care Inspectorate, who have praised Fostering People for valuing and offering exceptional support to foster parents.
What is the process for transferring to a new agency?
If you transfer to Fostering People, you'll be glad to know that you'll be fast-tracked through the system. You're an experienced foster parent, so a lot of the information from your first assessment can be transferred. From start to finish, the process takes around 3 months. We'll need to undertake our own checks and references, as well as a new Form F, but this is all done with you. Hopefully, this makes for a straightforward and stress-free process. Other agencies might have different timescales though, which is why this is an important question to ask.
Can I transfer if I have a child in my care?
Every case is reviewed individually, but if you're unsatisfied with your current provider, you shouldn't feel pressured to stay because you already have a child in your care. As long as all parties agree that transferring is the best thing to do for the child, you can continue caring for them when you transfer. To decide this, a Transfer Protocol Meeting will take place, where everyone involved in the child's care will agree that your new chosen fostering provider can continue to meet the child's needs, and that transferring won't have a negative impact on their wellbeing or progress.
What types of placements do you offer?
You might feel as though you're not granted the opportunity to care for a variety of children with your current fostering service. This is why it's important to ask about the types of fostering placements available, as well as the frequency of placements and the process for matching children with foster families.
At Fostering People, we have successfully tendered with every local authority in the areas we cover, so demand for our foster parents significantly outweighs the vacancies we have available. This means at Fostering People you can be confident that we'll be able to match children with you, whilst always taking into consideration your skills, circumstances and preferences to ensure we match you with the right children and types of placements. Fostering People also have a specialist disability fostering service, which includes providing short break placements for disabled children who aren't in foster care, but need looking after to give their families respite.
What training do you provide for foster parents?
Your professional development is a huge part of your fostering career, so your provider should be actively invested in your training and giving you the chance to learn new skills. Even though you've been fostering for a while, there is always more to learn alongside mandatory training, helping to keep you up to date.
Our training programme at Fostering People is extensive, and we'll work with you to identify the right courses, but you're free to attend as many as you like. Choose from a wide range of specialist subjects, designed to suit the needs of our foster parents and children. For example, some of our specialist subjects include managing difficult behaviour, understanding self-harm and recognising the dangers of County Lines.
How are foster parents compensated?
As with any career, your financial compensation matters greatly, and it should reflect all the amazing work you do for vulnerable children. When you're speaking to different foster care agencies, don't be afraid to tackle the question of allowances as it'll be an important factor in your decision making. What you could receive varies between providers, along with additional benefits and other financial rewards too, so you'll want to get the bigger picture. Here at Fostering People, we pay one of the best fostering allowances available that reflect your experience. Plus, we'll do everything we can to surpass, or at the very least, match your current allowance.
Also, remember to ask if they offer any other perks for birthdays and Christmas, paid respite or access to high street discounts. We provide all this, and more because we want the children in our care to never go without.
What is the agency's philosophy on foster care?
Each fostering agency has a unique approach to foster care, and it's important to understand the agency's philosophy and values to determine whether they align with your own beliefs and goals.
That's why you should ask about the agency's approach to foster care, including their goals for children in care and their methods for achieving these goals. Another point to mention is the level of involvement of birth families and whether the agency prioritises reunification whenever possible.
We are an ACEs (adverse childhood experiences) aware organisation, and we use the PACE model, which we provide full training on. Being a therapeutic fostering agency, we understand that the children we provide care for have had significant trauma in their lives, which impacts their emotional, social and behavioural development. Sometimes this means they need extra support alongside the work of foster parents, such as access to a therapist. But we train our foster parents to support children in a therapeutic way, ensuring there's a holistic approach to the child's care. Being mindful and understanding of the reasons why they behave the way they do can lead to greater insight and positive change.
Everything we do is around delivering life-changing outcomes for these young people to get them back on track and on course to lead happy, fulfilling lives.
What is the agency's Ofsted rating?
You want to know that the agency you're choosing has received good Ofsted ratings and that other foster parents are happy there. We are extremely proud to be an Ofsted rated 'Outstanding' agency across all areas of our work and have been since 2013. This shows how committed we are to transforming the lives of children and how well we support our foster parents and staff. Ofsted is the gold standard of inspection in the fostering industry, so we pride ourselves on achieving the best results across our communities.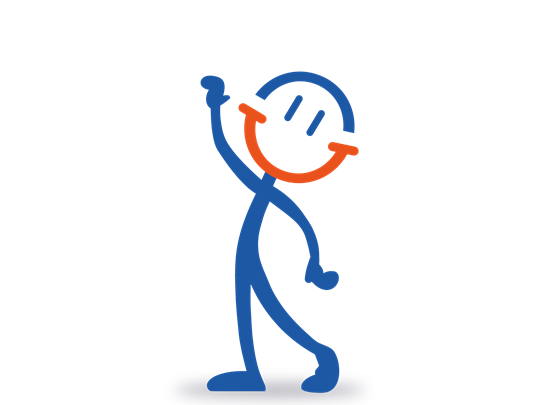 Prefer a chat?
Sometimes it's good to speak to a human. Simply fill out our enquiry form with your preferred time slot and one of our friendly fostering advisors will give you a call to answer all your questions and give you more information. Please know, we'll always deal with your enquiry in the strictest of confidence.
We will treat your enquiry with the strictest of confidence
Complete this form and we'll call you back to answer any questions you might have about transferring or about what we can offer you as an experienced foster carer.
We are here to help
Use this form to book a time for a call back today with one of our experienced team members.  Alternatively you can call us right away on our dedicated number for experienced foster parents.
They can give you all the information you need to make an informed decision about whether Fostering People is the right agency for you.  You are guaranteed that you won't be pressured into making a decision today, we are just on hand to chat to you open and honestly about your options.
If the time is right for you to transfer to Fostering People you'll receive:
Excellent allowances, discount scheme and holiday payments
Therapeutic support from your own dedicated and experienced social worker
Events and activities
Being part of a small community team which is led by an extremely stable staff team.
Can't find what you're looking for?
Suite D, The Point,
Welbeck Road, West Bridgford,
Nottingham, NG2 7QW