Committed to you, in your community
Rated as both Outstanding in England and Very Good in Scotland; at Fostering People, quality is at the heart of everything we do.
Fostering agencies offer many similar things, but they're also a little different in the way they work. So what's special about Fostering People? Ultimately, it comes down to our commitment to building strong local networks of support that you can tap into. We're based around you, in your community. We share your experiences, and work alongside you to achieve the very best for children. Combined with a very powerful fostering model and excellent training and benefits, and local support that sets us apart.
93%
Foster parent satisfaction
Outstanding
Ofsted rating 4 times!
93%
of Foster parents would recommend
Here's a quick overview of the key reasons for choosing Fostering People: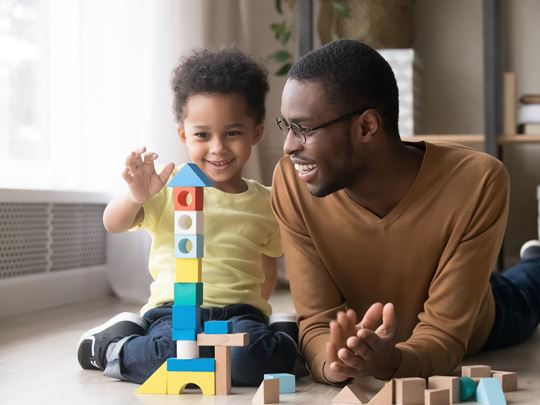 1. Excellent allowances and benefits
We believe in rewarding our foster parents generously, in recognition of the outstanding work they do. Because we're community-based without expensive overheads and offices, we're able to divert more funding towards our rewards package with a range of payments and allowances as well as paid holidays and/or respite care.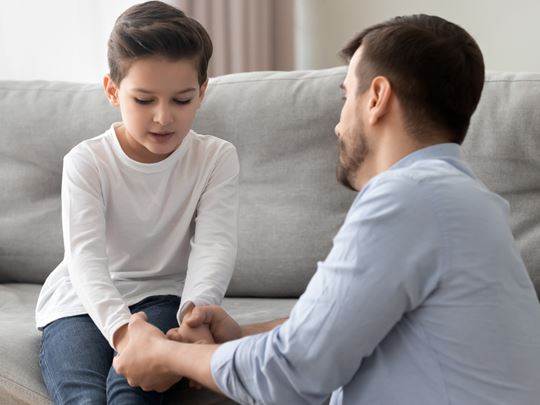 2. A therapeutic approach
We've adopted what's called a 'therapeutic' approach to fostering, which is really about helping foster children (and their foster parents) think about and understand their actions, emotions and behaviours. Based around four key principles – play, acceptance, curiosity and empathy (PACE) – it's helping bring about life-changing experiences for everyone. It's a powerful approach that calls for specialist training and support. We provide it through skilled and highly trained teams who are always available locally for you.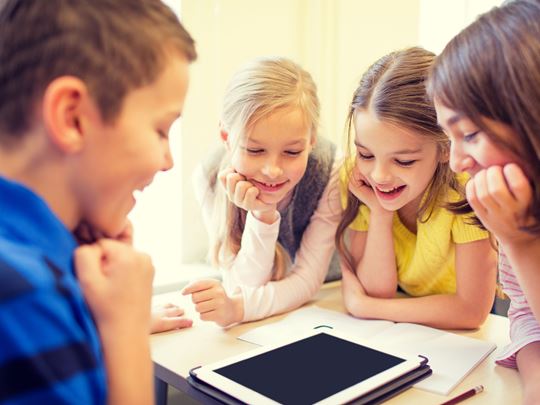 3. Proud to be local
Although we're a national agency, we have a local focus. We employ social workers in the communities we serve and we bring our training to our communities for added convenience. Best of all we're on hand 24/7 to deliver the support you need.
4. Training & support
Starting with a comprehensive two-month induction programme, there's on-going training to help you develop your skills and career, with a wide range of training programmes along the way. For added convenience, these are all delivered locally to you.
There's also strong support from social workers, with regular supervision from a qualified and experienced social worker, as well as access to qualified therapists.
Last but not least, you'll have other local foster parents you can call, have coffee with and, in many cases, form life-long friendships with – and that really makes all the difference.
We'll provide the support groups, including specific support groups for newly approved foster parents, meetings and forums for you to get together with members of the team and foster parents too. As foster parents with Fostering People, you'll receive free membership of FosterTalk, an independent organisation offering advice and support to all fostering professionals.
5. Quality at the heart of everything we do
We're a high-quality agency and have the accreditations to prove it. We are rated as 'Very Good' in Scotland and, in our last four England inspections of our work, OFSTED rated us as 'Outstanding'. So we've been Outstanding in all assessed areas with no requirements or recommendations for over a decade!
The OFSTED inspection covered all aspects of our work, including the support we provide to foster parents, and we scored highly in every single area. In particular, the report commended the outstanding progress children make and the way our foster parents feel valued and supported. OFSTED and Care Inspectorate ratings are important because they provide a reliable and independent benchmark of quality.
6. Our foster parents are happy!
At the end of the day, it's not what we say that really matters. It's what our foster parents say about us. In a recent survey, they told us – and it seems we're doing a good job!
Here are the highlights:
93%
of our foster parents are satisfied.
91%
agree that their supervising social worker is knowledgeable, helpful and supportive.
96%
of foster parents feel their training has helped them meet the needs of children in their care.
94%
of our foster parents feel their supervising social worker discuss their own needs as well as those of children.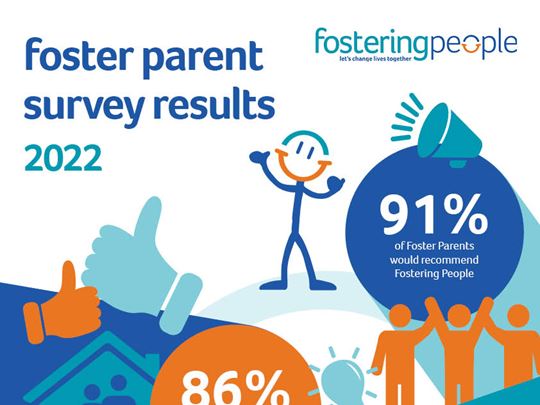 To ensure that we maintain the highest levels of support, each year we asked our foster parents for their views.
6. We're always learning
Even though we've been rated outstanding by OFSTED three times in a row and as excellent by the CARE INSPECTORATE, we're not complacent. In fact, it's our ability to learn and improve that makes us able to consistently stretch to even higher standards.
We're constantly looking to bring in new ideas to improve the support and services we offer. For example, we recently overhauled our foster charter to better reflect the way we work and the needs of our foster parents and children.
Our fostering model
Our fostering model is very simple. We recruit really good foster parents that share our vision to do the very best for the children in our care. We have high expectations of ourselves and our foster parents, and this has led to a culture of excellence which in turn inspires our young people – the very best result is when they have high expectations for themselves.
If you're new to fostering with us, you'll be joined by other foster parents as well as our team, who are here to help. Our culture exists because we work together, supporting and inspiring each other.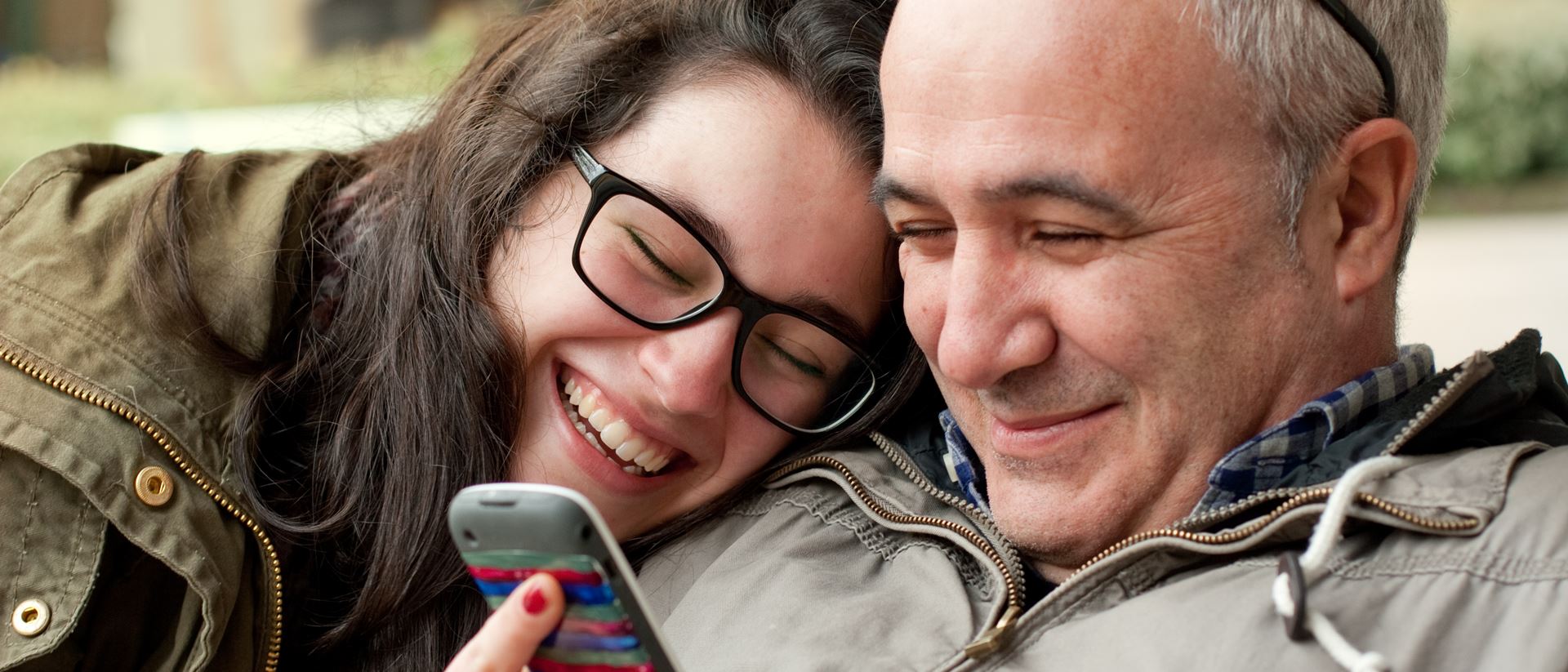 We liked the fact that we felt we would not just be a "number" and it had a family feel to the agency. Everyone at Fostering People has been approachable and friendly throughout the process.
Take your first step to becoming a foster parent today
If you're interested in becoming a foster parent and would like to learn more, then we'd love to hear from you.
Simply fill in the form below and one of our friendly team will be in touch.
Can't find what you're looking for?
Suite D, The Point,
Welbeck Road, West Bridgford,
Nottingham, NG2 7QW