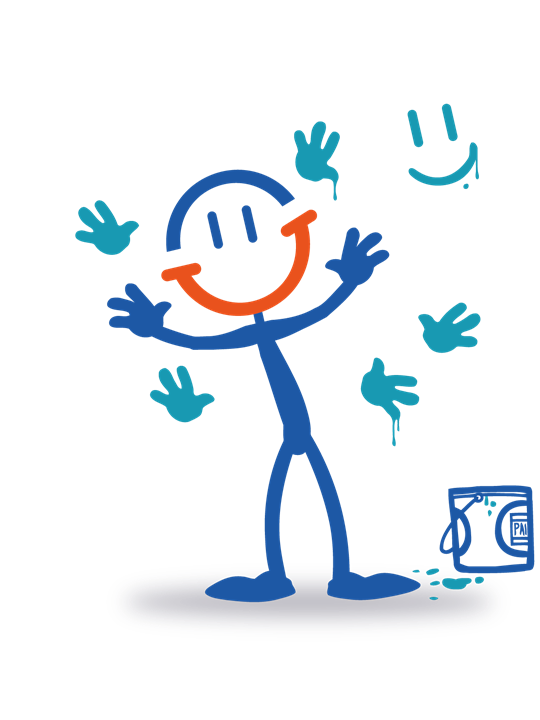 A high-quality community-based service
Fostering People is a highly accredited community based fostering agency with over 20 year's experience of changing lives.
Fostering People first opened its doors in 2000, when a local social worker came up with the idea of starting a new, independent fostering service in the East Midlands.
Her idea was to provide plenty of excellent personal support, right in the heart of the local community. Today, this still holds true – except we're now present in even more communities: Scotland, the North East, North West, West Midlands, East of England and Yorkshire. In these places, the excellence of our work means we're the preferred choice of partner for many local authorities, who trust us to provide a high quality and caring local service. Just as importantly, so do foster parents in these communities.
Why work with Fostering People?
24/7 local support, Excellent ongoing training and competitive allowances are just a few of the reasons why you should choose us for your fostering journey.

"The foster carers are a pleasure to work with and really have the children's needs as the focus. The children are very lucky to have such wonderful carers."
The idea of community is an important part of our philosophy
We believe that families work best when they are supported by a close-knit team. At Fostering People, our social workers are part of the community we serve – we work with you, building your confidence and skills to help you become the foster parent you want to be. We're committed to being there for you, so there's always a network of support to call on.
Working as one team, we make a real difference and this is captured in our vision - 'Let's change lives together'. We believe that all children and young people have a right to live in a safe, supportive and life-enhancing family environment, and we've developed services and a clear set of values to help us achieve this objective.
In a recent survey, nine out of ten of our current foster parents said they feel respected and listened to in their role, so we know we've got the balance right! It's not just foster parents who tell us either. Children appreciate our approach, and you can read some of their stories here, while the last 4 OFSTED inspections of our work rated us as 'Outstanding' in England and in Scotland we are rated as 'Very Good' by the Care Inspectorate.
Why people choose Fostering People
Having the highest inspection rating across all of our service in Scotland as well as England is exceptionally rare and it tells us we're doing a good job. But we're always looking to learn and improve by introducing new ideas and services to build the confidence and resilience of foster parents and the children and young people they look after. For example, we're pioneers in using 'PACE', a therapeutic approach to foster caring which gives everyone the tools to learn and develop effectively. We've also introduced a pilot project of Mockingbird, an innovative approach which creates very strong local networks of support and increases the quality of care and protection for children. This is very close to our own philosophy and we're monitoring its impact closely. Right now, it's only in one or two of our communities, but watch this space!
In summary, we're a high-quality fostering specialist committed to building strong local networks, which support foster families in the heart of their communities. The excellence of our work, and the accreditation which reflects it, are the key reasons why people choose to foster with us.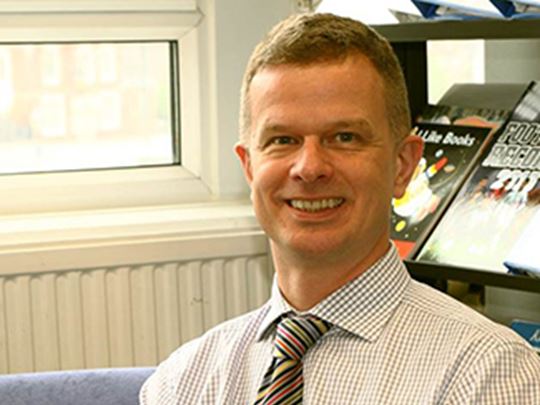 John Platt - Managing Director
"I've been asked a fair bit over the years about what makes Fostering People work so well for the children and young people we look after. Why do our foster parents join and rarely leave? Why do many of our children do so well at school? If I'm honest, I think it's the foster parents themselves.
We've been fortunate to work alongside a group of foster parents that share our vision to do the best we possibly can for the children in our care. These are foster parents that don't just do "good enough", but want to change lives and achieve more.
Of course we have high expectations of ourselves and of them, and this has led to a culture of excellence – of learning together.
So, when new foster parents are approved, they're not alone. None of us are the finished article when we start, but we all help – so they don't give up, and pick themselves up when it doesn't go well and go again the next day. Because life, parenting, looking after other people's children is like that.
Our foster parents inspire us and, in turn, our job is to inspire them. Over time, together, we all see the results that they achieve; the differences they make and those special moments can make you laugh and cry. It's this quality in our foster families and our togetherness and respect, I think, that makes us what we are today".
Take your first step to becoming a foster parent today
If you're interested in becoming a foster parent and would like to learn more, then we'd love to hear from you.
Simply fill in the form below and one of our friendly team will be in touch.
Can't find what you're looking for?
Suite D, The Point,
Welbeck Road, West Bridgford,
Nottingham, NG2 7QW