What is foster care?
We have all heard the term foster care, but not everyone knows what the term means.
Foster care is a broad term which means that a child is living with a fostering family because they are unable to live with their own birth family.
Our foster parents support children in foster care and provide them with a safe, caring, stable family home for as long as they need it – this could be anything from a few days or weeks to months or even years.
There are many different reasons why children come into care and each will have their own life story. Every child is an individual, which is why we offer different types of fostering placements.
Still have questions about fostering?
We're here to help. Speak to our friendly team today or download our Fostering Process for Beginners Guide to get the full lowdown.
Could you foster a child?
We believe in changing lives together. Find out if you have the right skills, qualities and circumstances to become a foster parent.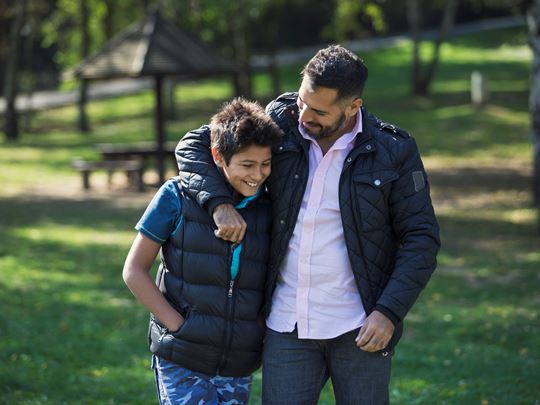 How is fostering different to adoption?
Fostering and adoption are very different. When you adopt a child, you become their legal guardian and you're responsible for them just as you would be for your own child. There are specialist adoption agencies you can approach to adopt.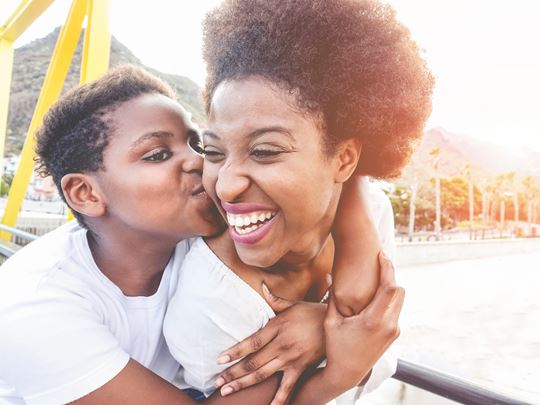 It's not the same when you foster – legal responsibility remains with their own birth family or, in some cases, the local authority.
This means that, in many cases, a child won't stay with you until they reach adulthood – although this does happen when a child is fostered long term. Often when caring for a child for a short period of time, you can't make decisions for them on your own. For example, in some cases you may need to ask before taking a child on holiday or check that mum and dad are happy for you to arrange a change of hairstyle.
We're aware that these types of rules can make life harder for foster parents but even more so for children, as it can make them feel different to their peers. We work hard with local authorities and parents to make this as easy as possible and, wherever possible, gain delegated authority for our foster parents so that they can help children experience a more natural childhood.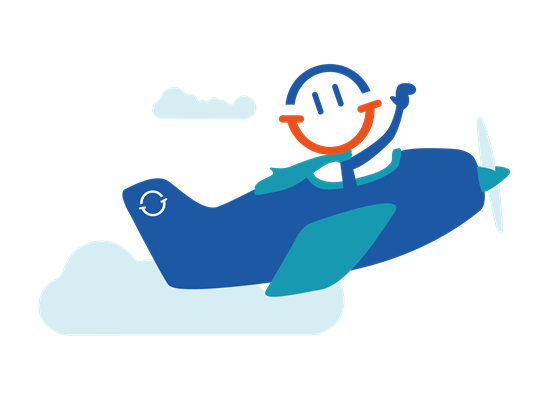 The fostering journey
Becoming a foster parent is one of the most rewarding things you can do.  Find out more about the application process and what's involved.
Finance & allowances
Foster care is a great direction to take in your life. Our foster parents see it as a rewarding role that allows them to help young people develop and grow while earning a generous allowance.
Types of fostering
Every foster child is an individual. That's why we offer various kinds of fostering placements.


Frequently asked questions
What is the process of becoming a foster parent?
To become a foster parent, all applicants start with a chat over the phone with a member of our team, followed by a home visit. It is after this stage that you'll be invited to complete an application form which will enable us to carry out a number of statutory checks and start your assessment. Following an assessment you will be invited to attend our Fostering Panel which makes a recommendation to our Agency Decision Maker who decided whether to approve your application to foster. The process takes between 4 - 6 months.  Find out more.
How long does the fostering application take?
The length of the application process can vary from carer to carer. On average, it takes around 4 - 6 months to complete your assessment and be approved as a foster carer. Visit our How to become a foster parent page to find out more about what's involved.
Will I receive any specialist training?
Yes, we believe fostering is a journey – and the more you know, the more you'll get out of it. That's why we provide ongoing training opportunities for both our foster carers and our staff. Before you're approved as a carer, you'll attend a preparation course designed to get you and your family ready to foster. And once approved, you'll take part in our comprehensive training programme.
Take your first step to becoming a foster parent today
If you're interested in becoming a foster parent and would like to learn more, then we'd love to hear from you.
Simply fill in the form below and one of our friendly team will be in touch.
Can't find what you're looking for?
Suite D, The Point,
Welbeck Road, West Bridgford,
Nottingham, NG2 7QW