Foster care is a great direction to take in your life. Our foster parents see it as a rewarding role that allows them to help young people develop and grow, while earning a generous allowance.
Finance isn't the reason people foster, our foster parents come to the role because they really want to make a difference to the lives of children.  But we know how important money is to almost every aspect of our lives.  It's important to consider how fostering will affect your finances to understand if fostering can work for you.  We also know that many people find it hard to ask questions about money, especially when it involves children.
At Fostering People, we believe the more information you have, the better, so here we have provided you with all the information you need to make an informed choice.  After all, we need to know that children in your care are in safe and stable families, and finance plays a big part in any family's stability.
If you do have any questions, we are always happy to help, just give us a call on 0800 0778159.
We will cover:
This page is designed to help you better understand how much you'll receive for fostering a child and whether foster care is a financially viable option for you.
We'll also outline the factors that need to be considered before taking the next step on your journey to becoming a foster parent.
How much do foster parents get paid?
At Fostering People, we're proud to be local. However, working in local communities doesn't just mean that we can offer great support. It means we can offer our foster parents better financial allowances too.
That's because we don't have to spend money supporting different offices. As a result, our foster parents benefit from generous fostering pay that enables them to commit their full time and attention to fostering.
You'll begin receiving your fostering allowance from the first payment date once you've begun caring for a child. The amount you'll receive varies, but our foster parents currently receive a weekly foster care allowance of between £437 and £773, depending on the age of the foster children, the type of placement and where you live in the UK.  On average our foster parents receive over £465 per week, per child, for a child over the age of five who doesn't have complex needs. Plus 14 nights paid respite.
Finance Calculator
To learn how much you could earn through fostering, we recommend giving us a call on 0800 077 8159 or use our Finance Calculator.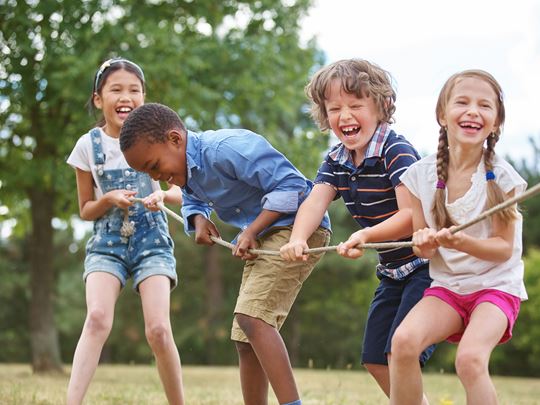 Private foster agencies vs local authority fostering allowances
Each local authority sets their own foster care allowance and this can vary from local authority to local authority. Usually an independent fostering agency like Fostering People is able to offer foster carers a higher foster care pay. Although all local authorities are different they do have mimimum weekly allowance guidelines which range from £132 - £231 per week. At Fostering People our minimum payment is £416, which very few of our foster parents receive, most receive £465 per week or more.
Multi child allowances
If you are fostering siblings or multiple children from different families, a fostering allowance is paid to you for each child in your care.  The maximum number of children a foster parent can care for at any one time is three.
How does foster care pay work?
We pay our foster parents every fortnight via a BACS payment direct to your bank account.  Payments are made for every night a child is in your care and you'll know in advance when the payments are made.  So when a child is placed with you, you'll know exactly when you'll be paid.
Certain expenses you incur when looking after children are not covered as standard by your foster care pay and in those instances, you'll be able to submit an expense claim which will be paid to you alongside your fostering allowance.  Your supervising social worker will be able to advise you if there is anything you are not sure of, as some expenses may need prior approval from the child's local authority prior to payment.  An example of this might be if a child needs a computer at home.
Tax and Foster Care Allowance
When you foster, you are classed as self-employed and will need to file a tax return.  However, tax for foster carers is very different to tax for an employee or self-employed person.  HMRC recognises the work the great work foster carers do, and provide a very generous tax relief to foster carers.  Which means that many foster parents pay very little tax and some pay none at all.
This makes a big difference to you annual income.  In some circumstance foster carers can receive over £30,000 a year and not be eligible to pay tax, this would be the equivalent of earning £36,000 in a salaried role.
We've provided you with much more information about how foster parents are taxed to help you see how fostering will affect your own financial circumstance.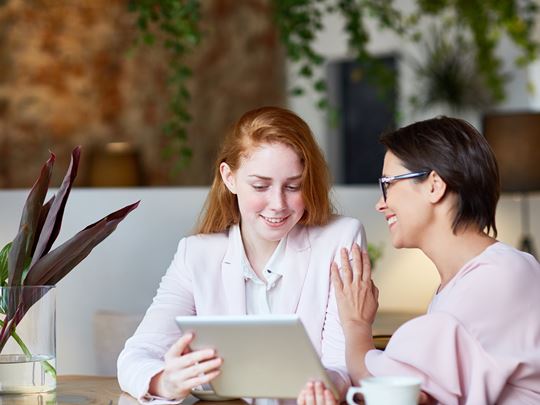 National insurance, benefits and pensions
As a foster parent you'll need to pay your own National Insurance contributions, you'll be eligible for class 2 and class 4 National Insurance credits, which counts towards your State Pension, so fostering won't affect your State Pension.
As a foster parent, you'll be able to claim means-tested benefits.  The fostering allowance isn't classed as income in the same way as income is as an employee.  So, if for example you are receiving child tax credit for your birth children before fostering, as long as all other circumstances remain the same, you'll still be able to claim this benefit once you've become a foster parent.
We've provided you with a lot more advice around fostering and benefits to help you know if you and your family will be affected or not.
What do payments cover?
Our fostering allowance is generous and is there to cover the full cost of caring for a child as well as provide a payment to you that rewards your hard work and dedication. The foster care allowance covers food, clothing, transport and additional utility costs such as gas and electric.  We'll also ask our foster parents to provide age appropriate pocket money and put a little bit away each week in savings for a child in your care.
From the fostering allowance we would also ask you to support a child in attending any clubs or activities they would like to do, as well as providing children with days out.
We also provide days out and activities as part of our support package too.  After all, we all want children to enjoy themselves and have fun.
Additional Costs
All foster parents may incur additional costs which aren't covered by the fostering allowance.  We agree these costs with you and in some cases may need to seek authorisation from the local authority.  Additional costs can include additional mileage if a child needs to be taken long distances for contact or to school.
These are agreed before a child comes to live with you, so there won't be any surprises and your supervising social worker is there to help and advise you.
Things to consider before fostering
Before taking the big step of becoming a foster parent, we recommend you take every aspect of your life and your family's lives into consideration. Fostering is a big commitment that can impact your life in unexpected and wonderful ways. Below we have listed some of the most common questions we get asked to help you decide if fostering is right for you.
Can I continue to work while receiving Foster Care allowance?
Yes, you can. Although many foster parents prefer not to. We pay a generous fostering allowances because we know the demands of the role and by enabling the main foster parent to consentrate on fostering can really help. This means you can be constantly available to a child in your care, and be able to attend meetings and training.
Other foster parents prefer to work part-time and make themselves available at short notice, such as if their child falls ill at school. We have foster parents who continue to work and others who'd rather stay at home. We'll look at this with you and consider your individual circumstances.
But if you work full time and do not have flexibility in your work, it is unlikely that you'll be able to foster alongside.
Will I be paid in between fostering placements?
No, we don't pay a retainer fee in between fostering placements.
At our fostering agency we aim to leave as little or as much time in between placements as you wish.
At Fostering People we have very high levels of referrals so most of our foster parents don't need to wait long if they are wanting to care of a foster child.
Some foster parents can wait a little while, but there are often reason for this such as placing children alongside your own birth children, living in a remote location or being very limited on the types of children you are happy to care for.  If you'd like continuous fostering placements, you may want to consider caring for teenagers as well as younger children.
Take your first step to becoming a foster parent today
If you're interested in becoming a foster parent and would like to learn more, then we'd love to hear from you.
Simply fill in the form below and one of our friendly team will be in touch.
Frequently asked questions
Can't find what you're looking for?
Suite D, The Point,
Welbeck Road, West Bridgford,
Nottingham, NG2 7QW