Wayne's fostering story
Wayne swapped his teaching career for fostering, but now combines both roles successfully. In his fostering story, Wayne tells us about what led him to fostering and his return to work as a SENDCo in a virtual school.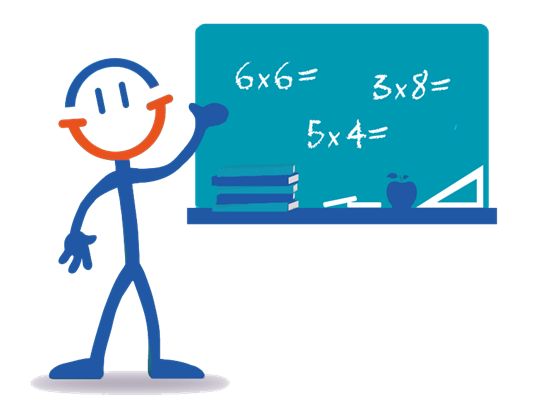 Wayne has been fostering with his partner Shaun since 2017.  The couple considered fostering due to Wayne's previous role as a teacher.  Wayne worked as part of the inclusion team, as the school SENDCo for children with special educational needs.  Working with over 100 students and with responsibility for over 300, Wayne felt that he couldn't affect the kinds of change he would like.
"I found it frustrating working within a system that doesn't meet all of the children's needs.  Because of resources, Ofsted requirements and curriculum needs, children have to fit into the school and exam framework.  If a subject requires a speaking exam, that is what the young person has do to, even if due to their educational needs this is likely to impair outcome.  I felt that I couldn't do it anymore, apologising for a system in which I couldn't affect change.
I felt that I would find it much better to work with a smaller number of children, where I would be able to meet their needs and be able to have a better impact on their outcomes".
"Shaun and I discussed fostering, knowing we had some strong transferable skills due to my work with children with additional needs, so we started to do some research, looking at different providers.  Late one night we filled in information request forms online for a couple of fostering agencies, but Fostering People stood out.  As a teacher, the Ofsted report was important to me, and I feel that Fostering People would be a safe organisation to approach as I knew that they must have the right systems in place to have been able to achieve an outstanding with no recommendations.  Fostering People got back to us the very next day, put us at ease and our fostering journey began".
Since becoming foster parents Wayne and Shaun have cared for 8 children, and are now long term foster parents for three teenage boys aged 12, 13 and 14 from 2 different families.
Wayne is honest about his own fostering journey and what led to his return to work.
"When we started fostering, I knew, alongside advice from the agency that it was right for me to stop working.  We hadn't parented before and we needed time to dedicate ourselves to the children, so I gave up my teaching role whilst Shaun continued to work.  We started caring for one of the boys we have now, very early in our fostering career, but had other children alongside for short periods of time.  The children we were caring for initially needed a lot of my time, they had so much energy and their needs demanded a lot of my attention.
In 2019 our other boys we look after joined our family.  At first all three boys were at different schools which was demanding in its self, but now all three attend the same school, which makes life a lot easier.  Over time all three boys have become settled, the local authority social workers have commented about how our home feels just like any other family, with all the usual coming and goings, family banter and the normal day to day challenges of teenage life.
"The boys have come a long way, at first they really didn't have conflict resolution skills, its normal for teenagers to fall out with each other and with us too, but moving past the conflict was difficult, they couldn't forgive at first.  Now the boys are able to deal with this much more successfully, feeling much more secure and are able to fall out in the normal way, but also to forget about it and move on in the normal way too".
When Covid struck in 2020, it was a real turning point for Wayne which sparked his return to work.  "During Lockdown fostering felt very intense.  Although the older boys were very settled, the youngest was occasionally a little wobbly from time to time, but very manageable.  But lockdown meant the kids were under a microscope all the time, at home with me watching their every move.  It's normal for teenagers to need to push boundaries, make some mistakes, it's how they learn, but with me watching them over their shoulder the whole time, this natural part of life didn't happen and it put a lot of pressure on us all as a family.
Being a foster parent can also isolating compared to going out to work, you are at home most of the time and meetings and training don't bring you into contact with others in the same way as going out to work.  The experience of lockdown intensified this feeling, I felt like my purpose was to care for everyone else and my own needs were pushed aside. I really needed to do something that made me feel like me again.
I saw a post about a role in a virtual school, it was part time and very flexible and I felt that it would be ideal for me. I applied for the role, but explained that I was a foster parent first and foremost and the school were really happy with this, as the school was small at the time and my flexibility worked as much for them as it did for me.
I started out teaching business studies to a small group of Year 10 students once a week, virtually.  My role has grown since I started, and I am now the SENDCo for the online academy, providing additional support and applying for funding, work which I can do at any time which suits around fostering, but I've now increased my time tabled teaching hours to 2 a week for Year 11 students.  The school have been excellent, and allow me to put fostering first, ensuring any meetings I need to attend are arranged around the needs of our children.
Working alongside fostering has been a really positive experience for our family, as it has taken a lot of the pressure off the boys, making them much happier and myself happier too, as I feel I have new purpose alongside the role of being a foster dad".
Wayne's advice for other foster parents and those considering working alongside is "to give yourself a break, as foster parents we can be over critical of ourselves, over think and analysing.  It's important to remind yourself that at times things can go wrong and that's okay, often you'll be stronger as a result.  When it comes to working, it's very much down to your own circumstances and the children you are looking after.  I could have potentially worked right away with one of the young people we have with us, but not all three.  We all needed that time to start with, but you know in yourself when you are ready, and for us as a family my return to work has been really positive".
Take your first step to becoming a foster parent today
If you're interested in becoming a foster parent and would like to learn more, then we'd love to hear from you.
Simply fill in the form below and one of our friendly team will be in touch.