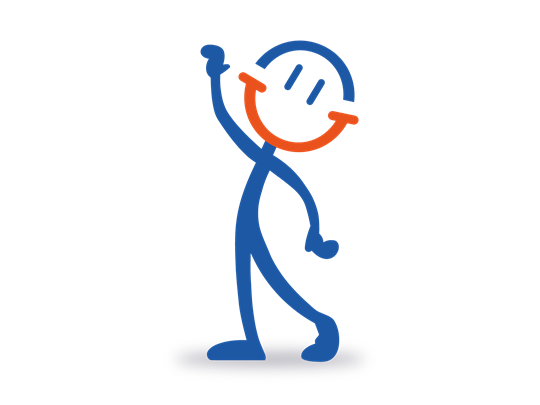 As a foster parent, you go above and beyond for the children in your care. So you deserve to feel valued and supported in your role.
You also have a wealth of skills and experience that we would welcome.
People transfer to Fostering People because we're renowned for our excellent support which is rated as Outstanding by Ofsted and rated as Excellent by the Care Inspectorate, which is probably why 94% of our foster parents would recommend us to a friend.


We are 100% satisfied with the service provided by Fostering People. Their staff are professional and friendly and we have good relationships with them all.
Read about Lisa and Martin's transfer experience.
Changing foster care agencies is simple
Choosing to transfer is a big decision but it can be easier than you think. We'll work closely with other agencies and local authorities to ensure that you, your family and any children in your care will be fully supported during the move.
The transfer process is slightly different depending on whether you have a child placed with you or not and it's important to remember that you can only be approved by one agency at a time.
If you're thinking about making the move, it's a good idea to speak to one of our friendly team. We can provide you with open, honest advice about the transfer process and give you all the information you need to make an informed choice.
You can also read some of the helpful insights below from our own foster parents that have made the transition, as they share how they find Fostering People compared to their previous fostering providers.
Speak to our friendly team today
If you're interested in becoming a foster parent or would just like to learn more, then we'd love to hear from you.
Frequently Asked Questions 
I'm already a foster carer, how do I transfer to Fostering People?
Transferring to us can be easier than you think. That's because we'll work with you and your current fostering agency or local authority to make your move as easy and stress-free as possible. It all starts when you call our fostering line on 0800 077 8159. Visit our transfer to us page to find out more.
How long is the process for transferring?
We aim to complete you assessment in 4 months, but this can vary depending on circumstances.
Do I have to complete a new Form F assessment?
Yes, the Form F is not transferable and your current Form F belongs to the agency you currently foster for. However the Form F process can be quicker as you have been through it before.
Am I able to transfer with my current child in placement?
In order to transfer agencies with children in place a protocol meeting will be held between ourselves, the local authority responsible for the children in your care and your current fostering agency to discuss this.
Finance Calculator
Find out how much you could earn through fostering with our Finance calculator
Take your first step to becoming a foster parent today
If you're interested in becoming a foster parent and would like to learn more, then we'd love to hear from you.
Simply fill in the form below and one of our friendly team will be in touch.
Can't find what you're looking for?
Fostering People Limited, Suite D, The Point, Welbeck Road, West Bridgford, Nottingham, NG2 7QW