Autistic youth in foster care
According to The Fostering Network, 7 out of 10 looked-after children have special needs, compared to two in 10 of all children. These young people desperately need a family who have the skills, knowledge and understanding to support them and meet their individual needs.
Approximately 70% of foster children have special educational needs
Autism Spectrum Condition (ASC) is a neurodevelopmental disorder that affects behaviour, social skills, communication, sensory processing and emotional regulation. They see and experience the world differently than neurotypical people, which can often be a challenge. They tend to have a strong need for routine, structure and repetition to keep themselves regulated, and they can easily become overwhelmed by sensory stimuli and their environment. Changes to routine and social interactions can also be extremely difficult to deal with too. This is why moving into foster care can be especially distressing and confusing for a young person with ASC. While there are shared characteristics of ASC, each person is completely unique, with the intensity of each individual trait varying between people.
Caring for children who are autistic might sound like a big undertaking or you could feel out of your depth, but with the right support, you can give these kids exactly what they need; a stable, secure home and the chance to reach their full potential.
Experts in disability fostering
Many local authorities (LAs) find it harder to place those with disabilities or learning difficulties with their own carers, and as such, reach out to independent fostering agencies (IFAs) like Fostering People to help find a suitable home. LAs are pulled in many different directions, but at Fostering People, 100% of our efforts are around finding the best possible foster families for vulnerable children, including those with autism.
Even at the best of times, life can be hard to navigate for autistic people, but for those who are in foster care, their lives have been turned upside down. This is why they need specialist care, extra attention and a supportive environment to help them not only on a day-to-day basis, but also to help them recover from any trauma.
As a foster parent caring for an autistic child, you should never feel like you're left to manage on your own. It's a challenging role, and you should be supported every step of the way. Here at Fostering People, we're proud to offer a full disability fostering service that ensures our amazing carers have all the right skills, training and support to look after a child with special needs. We've also extended our disability services to help meet the demand for finding safe, appropriate homes for young disabled children. This means we're able to offer disabled children the right kind of placement based on their circumstances, such as respite fostering, as well as providing short break care schemes for disabled children who aren't in foster care. Short break care gives the families of those with complex medical needs or more profound physical disabilities some time to rest and recharge while their child is being safely looked after.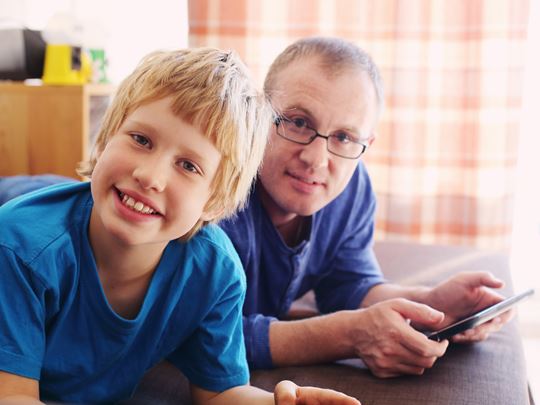 Specialist support for foster parents caring for autistic children
To achieve the best outcomes for autistic children, foster parents need access to the best support and resources. From training and ongoing professional development to social workers specialising in disabilities, we make sure foster parents feel confident and empowered to meet – and exceed – the needs of young people with autism.
Specialist disability social workers
When you become a foster parent, you'll be appointed your own dedicated supervising social worker (SSW). This person plays a huge role in helping you care for any child that is placed with you. It's a professional partnership where you're both working towards the same goal – to achieve positive outcomes for vulnerable young people.
At Fostering People, we have specialist disability SSWs who have extensive knowledge of working with children with special needs. This means they're able to ensure you have the proper support, guidance and direction when it comes to caring for an autistic child. They understand the challenges and can advise around safe caring practices, and will be able to identify any training opportunities that relate to the child's behaviour.
Knowledge is definitely power when it comes to fostering a child with autism. We'll start your training before a child arrives in your care, and continue providing bespoke training opportunities to you throughout your placement and beyond. ASC is a complex condition with many nuances, and foster parents should feel ready for anything. From child development and neurodiversity to managing challenging behaviour, we offer many courses to help carers deal with the challenges that can arise when caring for a child with autism.
Therapeutic fostering approach
Many children with autism can struggle with emotional regulation or have difficulty expressing themselves in appropriate ways. For autistic children in foster care, they could also have significant trauma that exacerbates their emotional triggers.
Our therapeutic approach to fostering helps foster parents become aware of why children behave the way they do. Looking past their behaviour and at the reasons behind it instead allows you to parent with greater empathy, which can lead to more positive change. For example, an autistic child could display a lot of anger when the doorbell goes. Rather than simply try to curb the anger in that moment, therapeutic fostering teaches us to seek out the cause for their emotional response so we can try to make things better for the future. In this example, it might be that the doorbell needs changing to a less alarming sound because it's too loud and frightening.
Specialist support groups
Building up a support network is so important for foster parents of autistic children. We help facilitate that by running specialist support groups where carers can share experiences, offer advice or work together to find solutions. Our Foster Parent Forums and Reflective Practice Groups are designed to increase skills and confidence, which in turn helps to improve the lives of our young people.
Support for the whole family
We know there might be reservations around fostering an autistic child with birth children, however we know how to make it a success. It takes careful planning, open communication and ensuring everyone's voices are heard. Your birth children will get to talk regularly to your dedicated SSW, where they can feed back any challenges they're facing, or ask any questions about how better to support their autistic foster sibling. Meeting up with other foster families who care for kids with special needs is a great way to share experiences and seek peer support, so we make sure to bring people together regularly with fun day outs and local events.
When you foster a child with autism, we'll make sure you're financially rewarded for all your efforts and hard work with a generous allowance. The exact amount you receive will depend on the age of the child, your location and the type of placement, but fostering a child with additional needs generally pays more due to the level of care involved.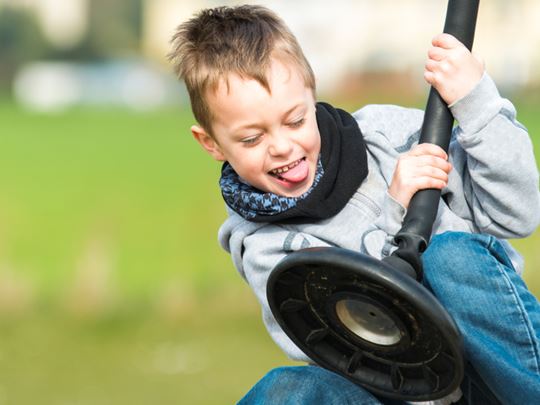 Could you foster a child with autism?
Each year, around 30,000 children enter the care system. Many of these will have autism. You don't need to have any prior experience because we'll provide all the training and support to help you care for an autistic child. All you need is compassion, patience, empathy and resilience – and a sense of fun is always a bonus!
Fostering is a seriously rewarding career with huge benefits. If you'd like to know more about how you could help change the lives of vulnerable young people in care, please get in touch. One of our friendly advisors will give you a call back and will gladly answer any question you have.
Take your first step to becoming a foster parent today
If you're interested in becoming a foster parent and would like to learn more, then we'd love to hear from you.
Simply fill in the form below and one of our friendly team will be in touch.