Becoming a foster parent is one of the most rewarding careers available.
You get to make a difference to a child's life and provide something that most of us have taken for granted – a safe, supportive and caring family environment, through which children can learn, grow and develop.
The journey to becoming a foster parent can take between 4-6 months. This may seem like a long time but it's essential you've got all the information you need for such a life-changing decision. We'll support you every step of the way, from your first enquiry right through to being approved at fostering panel.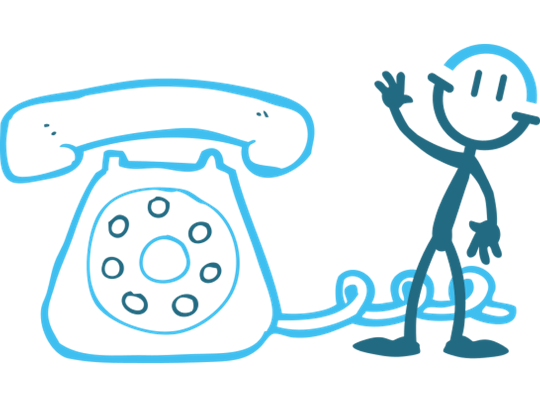 Step 1 – Make an enquiry
The first step to becoming a foster parent is to make an online enquiry expressing your interest. Or you can give us an old-fashioned phone call on 0333 300 7067 – we're always happy to talk.
Our friendly fostering team will chat with you and answer any questions you may have. They'll also ask some basic questions such as your age and whether you have a spare bedroom, to ensure you meet the basic criteria. This is a great chance to find out more about fostering, without the obligation to proceed. If you are interested in taking the next step, we can then arrange a home visit.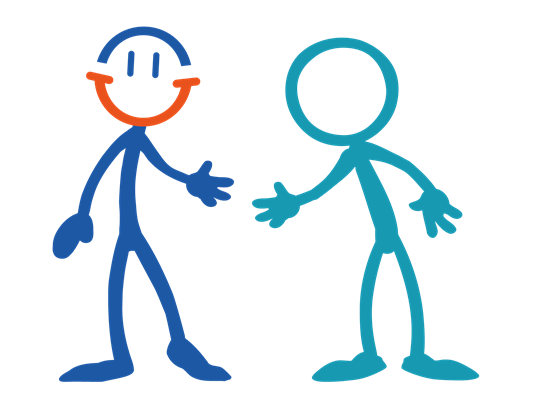 Step 2 – Home visit
Following the initial phone call, the next step will be to arrange a home visit to have a more in-depth conversation about your family, job, health, reasons for wanting to foster and any experience with children you might have. These visits usually last between 1-2 hours and are a great opportunity for us to get to know each other and determine if foster care is really right for you and your family – and also that we're the right fostering provider for you.
Following this, we'll invite you to make an application to us. It's possible we might feel the time isn't quite right for you to join our fostering service. If this is the case, we'll let you know and, if appropriate, offer you advice on other alternatives.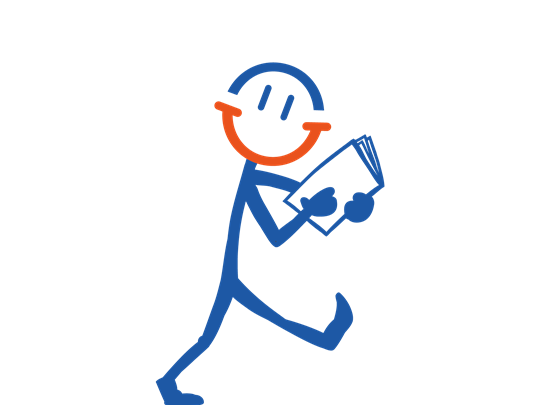 Step 3 – Preparation training
Our preparation training is exactly what it sounds like; a course to prepare you for fostering and caring for a child. 'Skills to Foster' training is usually a 3-day course and is run regionally. It's important you make time to attend this training as you can't progress to a panel review without having completed it.
Alongside this training, you'll also complete our 'Next Steps to Fostering'. This is done in the comfort of your own home during the assessment process, and your social worker will guide you through it.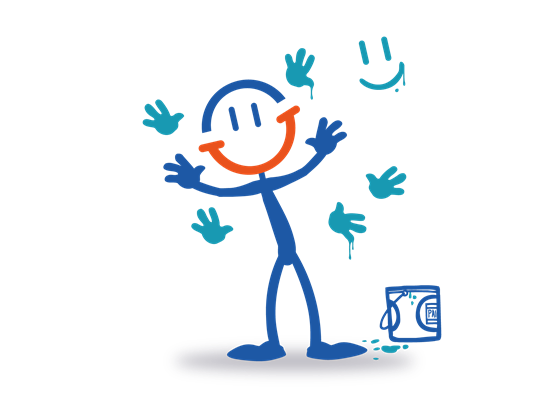 Step 4 – Assessment
Once your application has been accepted, an experienced social worker will carry out the fostering assessment. They'll visit your home around 8 times, meeting with your personal referee, members of the household and any adult children you have living away from home to determine your suitability for fostering. Off the back of this, an in-depth report will be prepared called the 'Form F', which you'll also be able to contribute to.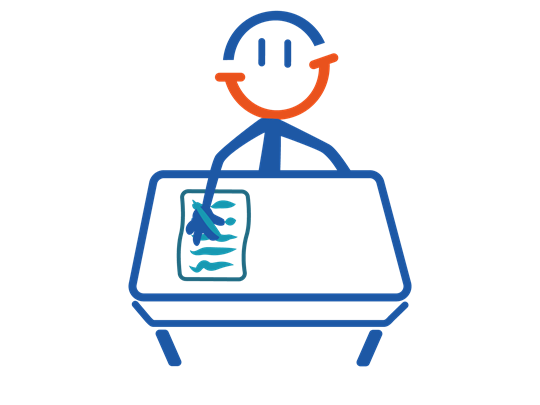 Step 5 – Fostering panel
Once the assessment is complete, you'll be invited to attend a panel meeting. This is where the 'Form F' report is reviewed by an independent group of people with extensive knowledge of fostering. You'll be asked questions about yourself and the report so they're able to put forward a recommendation about your suitability to foster. This recommendation, along with the 'Form F', is given to our Agency Decision Maker, who will make the final decision about your approval.
While it may sound daunting, most people say their panel meeting was much less intimidating than they had feared. Fostering panels are made up of social workers, existing foster parents and even care leavers, so they completely understand it's an anxious process and will try to help you feel at ease.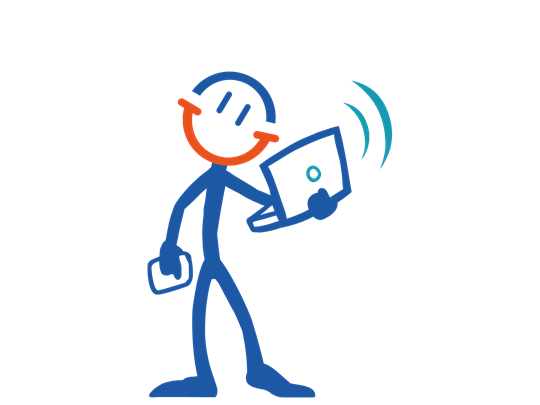 Step 6 – Your first foster child
The part you've been waiting for! Once you've been approved, our referrals team will be in touch to start the matching process. It's important they know about you, your skills and your household dynamic so they can identify a child you're suitable to care for. It's a crucial part of the process because we need to ensure stability and security for our foster children.
You'll receive a handy information pack with all the child's information, including what's known about their past, so you can decide whether you want to be put forward. The local authority will consider all candidates and make the final decision.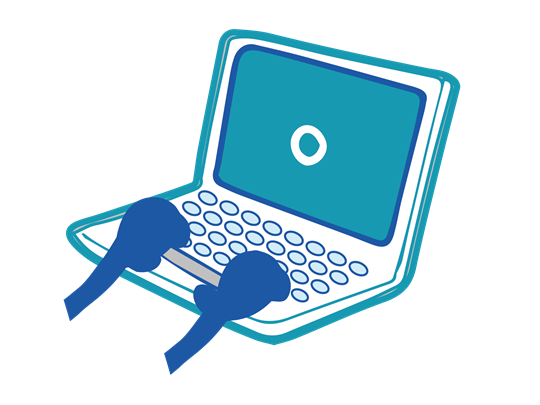 A little more information... Checks and references
A fostering assessment is a very in-depth process which can feel quite intrusive (although many applicants say that they thoroughly enjoyed the process!) Part of the process involves carrying out third party checks and references alongside the social work visits to you.
The reason for this is because you'll potentially be looking after the most vulnerable of children in your own home. We need to know that you have realistic expectations of the role, are genuinely motivated and committed, and have the potential to provide excellent care for children.
The fostering process
Here's an overview of the six steps to becoming a foster parent so you know exactly what to expect at each stage.
When it comes to who can foster a child, it's your passion, attitude and commitment to making a change that we care about. Not your race, religion, gender or marital status. However, there are three things you must have in order to be considered.
You must be aged 21 or over
You must have a spare bedroom that a foster child can call their own
You must have the legal right to work in the UK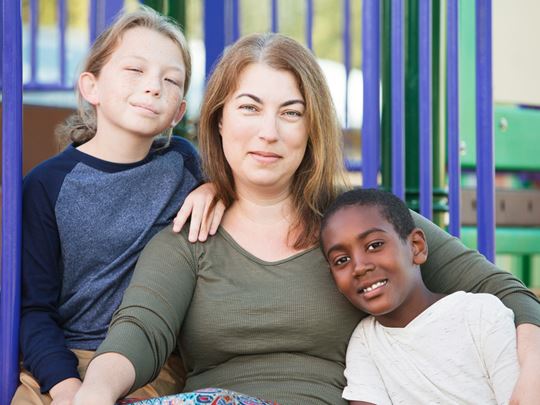 Become a foster parent with Fostering People
At Fostering People, we believe in the power of community. Helping foster children heal from their past and make positive strides towards their future can't be done alone.
That's why over 20+ years, we've built strong, local networks of support for all of our foster parents to tap into, and have adopted a therapeutic approach to fostering. So many people choose us because we are there 24/7, we work alongside you and we do everything in our power to make sure we achieve the best outcomes for our children.
93%
Foster parent satisfaction
93%
of Foster parents would recommend
How much is a foster parent paid?
Our foster carers do a fantastic job, which is why we reward them for their hard work with generous fostering payments. The exact amount you'll receive will vary depending on the type of placement and the individual needs of the child. On average, our carers receive over £443 per week per child for a child over the age of 5. Visit our fostering allowances page to find out more.
What checks are carried out as part of the application?
To help find out whether fostering is right for you, we'll carry out a number of checks on you and your home. These include: Police checks, a standard safety check on your home, employment references, school references, financial stability checks, health checks and personal references.  You can read more about each check on our checks and references page.
Can I still go out to work if I become a foster parent?
Yes, you can! Although many foster parents prefer not to. We offer generous fostering allowances so that the main foster parent doesn't have to work. This means you can be constantly available for the child in your care, and able to attend meetings and continue training. Other foster parents prefer to work part-time and make themselves available at short notice, such as if their child falls ill at school. We have foster parents who continue to work and others who'd rather stay at home. We'll look at this with you and consider your individual circumstances.
How long does the fostering application take?
The length of the application process can vary from carer to carer. On average, it takes around 4 - 6 months to complete your assessment and be approved as a foster carer. Visit our How to become a foster parent page to find out more about what's involved.
Does it cost me money to apply?
In most cases no, it doesn't as we cover most costs. There are a few exceptions, such as if you've lived abroad, you'll need to apply for a criminal record check in that county and will be liable for the cost of that check, which we will refund if you are approved. Some foster parents need to make small changes to there home to meet the health and safety standards and you will need to cover the cost of that too. All homes need to have a gas certificate to ensure a child will be safe and the cost of this is covered by the applicant.
Do foster parents receive child benefits?
Foster parents do not receive the child benefit for a foster child in your care because they are paid a fostering allowance instead. Fostering will not affect the child benefit of any birth children or adoptive children in your family.
Can I apply to be a foster parent online?
Yes you can. You can enquire with us here. Following a home visit, you can complete your application online securely on our website and we will give you the link to enable you do do this.
Take your first step to becoming a foster parent today
If you're interested in becoming a foster parent and would like to learn more, then we'd love to hear from you.
Simply fill in the form below and one of our friendly team will be in touch.
Can't find what you're looking for?
Suite D, The Point,
Welbeck Road, West Bridgford,
Nottingham, NG2 7QW