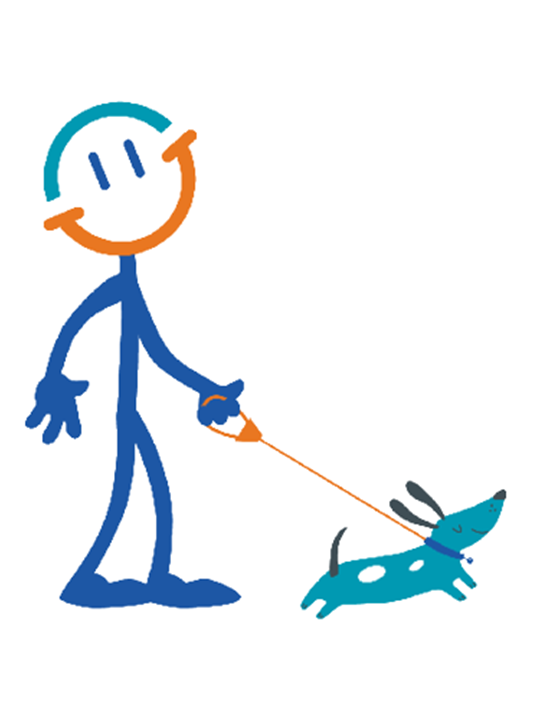 Can I foster if I have a dog?
Pets can be a great addition to a foster family.  In fact, we carried out our own research and found that dog ownership is twice that of the national average.  Dogs and other pets can be a real asset within a fostering family.
It can be a scary and worrying time for a child moving to a new family with people they don't know.  For some children, through no fault of their own, they have had many moves in their short lives from foster family to foster family which means children can be mistrustful of adults and are likely to have attachment difficulties.
Any pet, including dogs can be a great first step for many young people, helping them to form attachments to their new family as a whole.
At Fostering People, we are a big fan of dogs and pets in general.  Here are just some of the benefit dogs and other pets can have for foster children: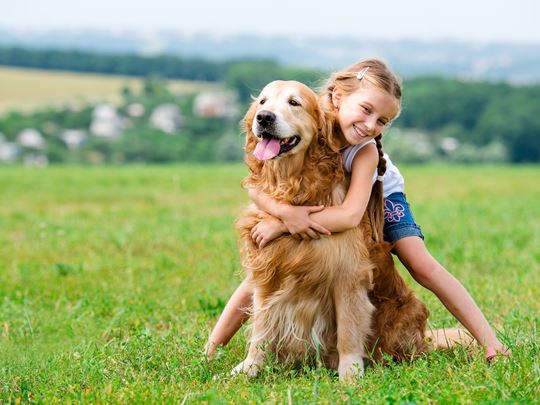 Are any dogs considered unsuitable for fostering?
We will consider most dogs as ok if you are looking to foster.  However if you have a dog that is banned by law then we won't be able to consider you to be a foster parent.  All dogs are different, and temperments vary between breeds.  Some will be very happy in a family that fosters, others will be more nervous.  A small number of dogs do not like children at all and as such, you'll need to consider if fostering is right for you.
As part of any assessment to foster, your dog is considered as part of the family and as such is also assessed.  We will contact your vet to ensure your dog has been well cared for and we'll also interact with your 4 legged friend so we get to know them too, just as well as we get to know you and your family.
As more than half of our foster parents own a dog, we think its all part of a foster parents nature, to care for others and animals alike, paw in hand.  So don't be concerned by your dog being part of a fostering assessment.  As long as your pet is well cared for and are friendly, they are likely to make great foster dogs!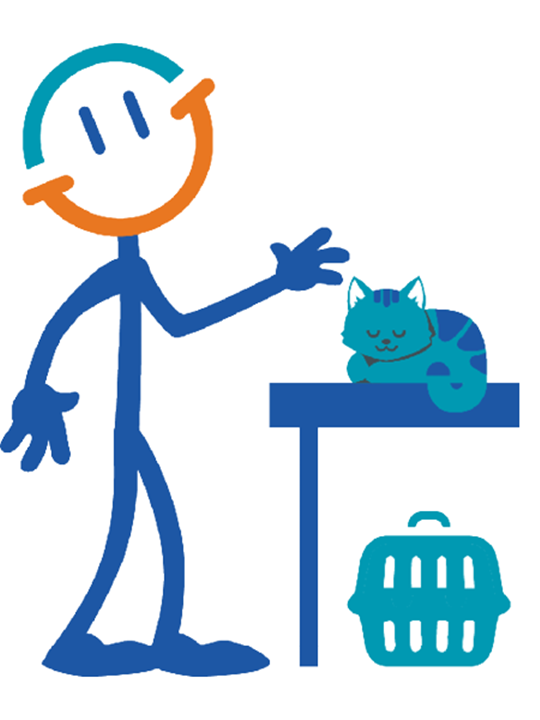 Matching children with my dog?
At Fostering People we place a huge importance on matching.  When we receive information about a child in need of a home, we will not consider a foster home with a pet if a child is afraid of animals.  We will always share information with the local authority that your family includes a dog or any other pets you may have.
Other things to consider when fostering with pets
We will always share all the information we know about a young person, prior to them coming to live with you.  Children come from all kinds of backgrounds and some will have witnessed, or experience cruelty and abuse.  In some cases this can mean that children will act out their own experience, which can make a pet vulnerable.  Not only is the pet at risk in this situation, but also a child if the pet retaliates.
If we know in advantage that this is a possibility, we won't match a child to a family with a pet.  Occasionally, it won't be known that this is risk, until it happens.  We also ask our foster parents to be vigilant and exercise supervision with children and animals.
Take your first step to becoming a foster parent today
If you're interested in becoming a foster parent and would like to learn more, then we'd love to hear from you.
Simply fill in the form below and one of our friendly team will be in touch.
Find out more about fostering and pets and the potential benefits for foster children in our blog series.
Can't find what you're looking for?
Suite D, The Point,
Welbeck Road, West Bridgford,
Nottingham, NG2 7QW