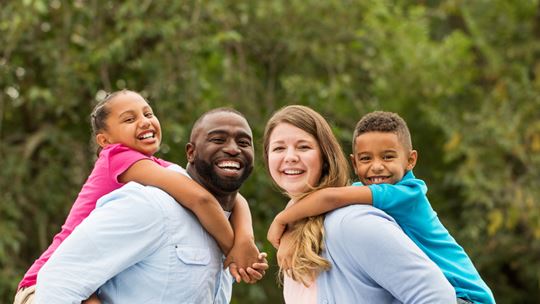 When a child's life is turned upside down and they're placed in care, having their brothers and sisters by their side provides much needed security and comfort.
Unfortunately, in more than 200 UK local authorities, over half of sibling groups in care are split up. Not only do they have to face foster care alone, but they're also likely to worry about the welfare of their siblings. This is why keeping siblings together in foster care is a real priority, so wherever possible we need foster families who can open their homes to more than one child at a time.
Why are siblings separated in foster care?
When sibling come into care, their case is carefully considered by their social worker to determine if it's in the best interests of the children for them to be placed together.
Where possible, keeping siblings together in foster care should be the priority, but it's sadly not always straightforward. Here are the main reasons why siblings are separated in foster care.
There aren't enough foster families in the UK to meet the rising number of children in care.
There aren't enough foster families with adequate space or enough spare bedrooms to take on more than one child.
One of the siblings has complex needs that require specialist care, so they have to be placed into a separate foster home for the sake of their wellbeing.
The siblings have an unhealthy relationship, and placing them together would be toxic for their growth and healing.
The size of the sibling is group is large, so it's unlikely a single foster family would be able to care for all of them.
Negative effects of separating siblings in foster care
Being taken away from their family home is traumatic enough, but to then be separated from their brothers or sisters can leave children with a lot of emotional scars. When you foster a single child, it could be that they've been separated from their sibling and as such, might present with the following behaviour:
Trouble with attachment. The disruption of being separated from their siblings may cause children to have issues with attachment. They could be avoidant and struggle to make connections, or they could exhibit extreme neediness and attention-seeking behaviour.
Behavioural issues. It's common for children in care to struggle with emotional regulation and anger management, due to their traumatic pasts and all the disruption in their life.
Low self-esteem. Sibling separation can lead to children feeling like they've lost a part of themselves, and may struggle to form a healthy self-image. They could feel worthless, lost and empty without the reciprocal sibling affection they were used to.
Insecurity and anxiety. Having a brother or sister by your side provides security, comfort and an emotional crutch. Without this, foster children can feel isolated, insecure and anxious. They may also spend most of their time worrying about their siblings, which prevents them from starting their own healing journey.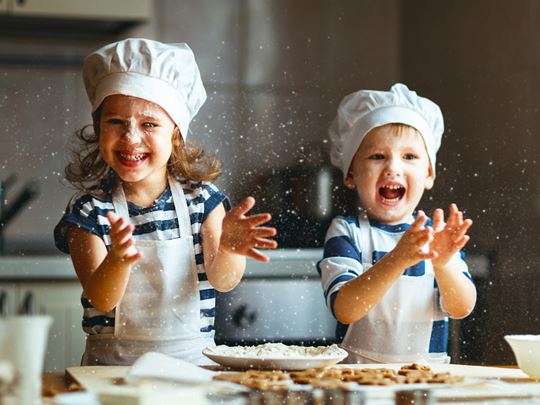 The benefits of fostering siblings
There's no denying that fostering more than one child will have its work cut out for you. From dealing with the trauma of two or more children to taking care of all the day to day parenting tasks, you might think fostering siblings is too much. However, you can get an immense amount of joy, satisfaction and reward in caring for siblings. You get to see brothers and sisters grow confidently together, mend broken bonds and heal from their pasts. Plus, when siblings are fostered together, they're more likely to settle into their new home much quicker than if they were placed separately. This does wonders for their behaviour, attitude and ease in opening up to you.
Looking after siblings can also be easier than caring for a child on their own, as they can be less needy of your time and can be less attention seeking as the children use each other to fulfill their needs. However, the main reason to foster siblings is to give them a chance of having a normal, happy life, and this means being able to share their journey alongside their brother or sister.
Can foster siblings share a room?
All foster children living with Fostering People foster families must have their own bedroom that can comfortably fit a bed and wardrobe. It's vital they have their own space so they can relax, recharge and reflect in private in a bedroom of their own.
However, exceptions can be made where siblings are concerned. It is possible to foster same sex siblings in the same bedroom as long as the room is spacious enough to accommodate two beds or bunk beds, plus storage comfortably.
There can be exceptions to this rule of thought, and the safety and wellbeing of the children is ultimately the main priority. This is decided during the matching process with the local authority on whether foster siblings can share a room.
What you need to foster siblings
To help change the lives of a sibling group, you need to:
Be aged 21 or over
Have the legal right to live and work in the UK
Have the time, energy and patience to care for more than one child
Be able to meet the needs of each individual child
Have a spare bedroom each child can call their own
Could you give siblings a loving foster home?
There are thousands of children who currently need the security and stability of a loving foster home. Yours could be the place they need to thrive. If you think you could give a vulnerable sibling group the care and support they need, please get in touch with our expert team today.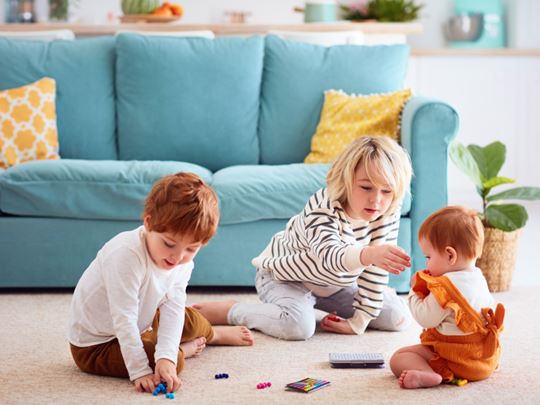 Caring for more than one child will have its challenges, but it's a remarkedly rewarding role. Let's take a look at what you need to qualify for fostering siblings.
Take your first step to becoming a foster parent today
If you're interested in becoming a foster parent and would like to learn more, then we'd love to hear from you.
Simply fill in the form below and one of our friendly team will be in touch.