Connecting with others – How to improve your mental health
Fostering People's Wellbeing series continues, this time we discuss the importance of relationships and how connecting with others improves not only our mental health but our physical health too.
As we continue our Wellbeing series, this month we move on to the next pillar in the series - Connect.
This week is mental health week, so it's an ideal time for us to take stock of our own mental health and consider if we connect with others enough.
We know that connecting with others is good for our mental wellbeing, but when you foster we think it can be even more vital.  As foster parents, working at home, you don't have the same social connections as someone going to a place of work each day.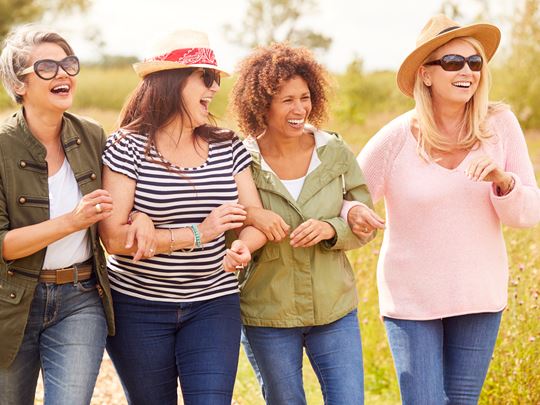 Here are 5 reasons why it's essential to connect with other people when you foster.
1 Social Support
Social support is crucial for our overall wellbeing.  It enables us to share our thoughts, emotions and experiences.  As the old saying goes – a problem shared, is a problem halved.  And it's true, sharing what's on our mind with others enables us to receive empathy and advice.  When fostering, sharing our experiences with others, especially other foster parents and social workers enables us to gain fresh prospective and hear of others experiences which can be really beneficial.
Social support has been linked to lower stress levels, improved mental health and greater resilience.
2 Sense of Belonging
At Fostering People we use the term community a lot, and that's because a sense of belonging is so important to us all.  A community fosters social support and adds to our sense of belonging.  When we belong we feel better, are less likely to be lonely and has been linked to enhanced self-esteem and more positive outlook on life and challenges.
3 Emotional Wellbeing
When we engage in meaningful connections, we can express our emotions and get it all out, and also receive validation, which makes us feel far more positive.
Sharing our joys and sorrows with others helps us to achieve a greater sense of contentment and overall emotional balance.  By not sharing how we feel, we can dwell, especially on more negative feelings which can adversely affect our emotional wellbeing.
4 Expand Perspective
By connecting with other we also learn about other people's experience, this can help us in our roles, but also help us to understand diverse perspective, ideas and cultures.  By expanding our perspectives we promote empathy and tolerance.
5 Physical Health Benefits
Connecting with other people can also have tangible physical health benefits. Research suggests those with stronger social bonds tend to have better cardiovascular health, lower blood pressure, stronger immune systems and longer life spans.  Social engagement often involves participation in activities together, which can lead to increased physical activity.
Over the course of this topic we'll be sharing suggestions made by our foster parents on how to connect with others on our social channels.  But here are some ideas to get you started.
Face-to-Face Interactions
Nothing beats meeting up with friends, family or other foster parents.  Why not have a meal or a coffee with friends or family.  If you've been invited along to a social event and have been putting it off, think of your wellbeing and set the date.  Meeting in person, rather than over the phone or via what's app has many benefits, not least seeing someone face to face allows for nonverbal cues and can help foster a sense of closeness.
Joining clubs or organisations
If you think your social connections could do with a little attention why not join a club, have a think about what you enjoy and find a club which will help you meet likeminded people and share your passions.  If you haven't been to your support group in a while, pop along – you know you'll be very welcome, or why not set up coffee mornings with foster parents local to you?  The 'Big Sing Off' Choir season will soon be upon us, if there is a choir near you why not get involved this year.
Using Online Platforms
Nothing beats meeting up in person, but in the digital age there are also the opportunity to develop out connections in the digital world too.  If you are not a member, find out more about your local foster parent WhatsApp group or join a local community Facebook group to put you in touch with local people, these can then lead to physical meet up over coffee too.
Attending workshops or classes
Of course there are the training courses facilitated by Fostering People as well as our support groups, but outside of fostering, developing a new skill enables you to meet up with local people with similar interests.  Whether it's a cooking class, art workshop, photography group or a yoga class, you'll have the opportunity to develop your connections more widely.
Support groups or counselling
Sometime we need greater connections or the help of people who can offer professional guidance.  Support groups or counselling both provide a safe space where you can share your experiences and receive guidance or connect with others who have similar struggles.  These can be helpful for people dealing with mental health issues, grief, addiction or other life transitions.
We all know that building relationships requires work and a willingness to invest time.  In our busy lives are connections are often the first casualty.  I suspect we have all been guilty of cancelling an opportunity to meet a friend because we were just too busy.  We need to remember how important these connections are to our overall health and if needed, prioritise them where we can.
Take your first step to becoming a foster parent today
If you're interested in becoming a foster parent and would like to learn more, then we'd love to hear from you.
Simply fill in the form below and one of our friendly team will be in touch.