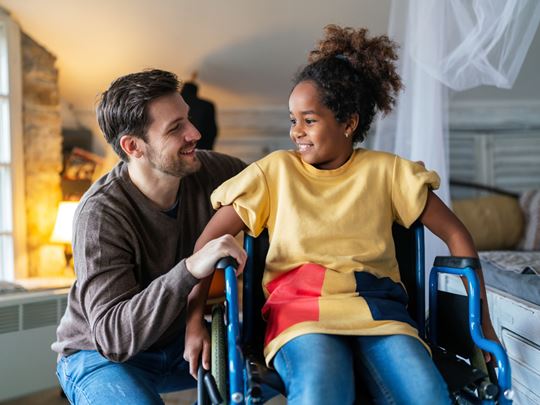 Fostering disabled children with physical disabilities, learning difficulties or medical conditions is a hugely rewarding and enjoyable role.
While it can come with its share of challenges, foster parents and carers who open their hearts and homes to special children help their foster children not only live their life to the fullest but give them a safe, secure, and loving home that can help them reach their full potential and get the support and love they deserve.
Even though the idea of fostering a disabled child might seem a little daunting, with Fostering People you will never be alone. You will always receive our full support and training throughout your journey, to make your fostering experience as smooth and enjoyable as possible.
What are special needs children?
A child with special needs is a young person who has been determined to require special attention and necessities (such as health and education support) that other children do not.
There is a range of difficulties and medical conditions that can affect children, from developmental disabilities such as autism to mild to complex medical conditions and physical disabilities which can have an impact on a child's mobility.
A special needs child will often need:
Specialist care and attention
Extra special love and support
Some may require medication or care routines
A foster parent with patience, commitment, and a willingness to learn
Just thinking of the word "disability" can bring a whole set of associations and pre-conceptions to mind. The word itself can create barriers that we need to break down. There is a wide range of disabilities and needs from mild to severe, but as long as you have patience and emotional resilience, there is no reason why you wouldn't make an exceptional foster parent to a special needs child.
Fostering a child with a disability requires carers to have patience, understanding, and vigilance, but helping a disabled child to feel loved and reach their full potential is incredibly rewarding in a unique way. The need for foster carers for special needs children is growing, so it has never been a more crucial time to open your home to one of these special children.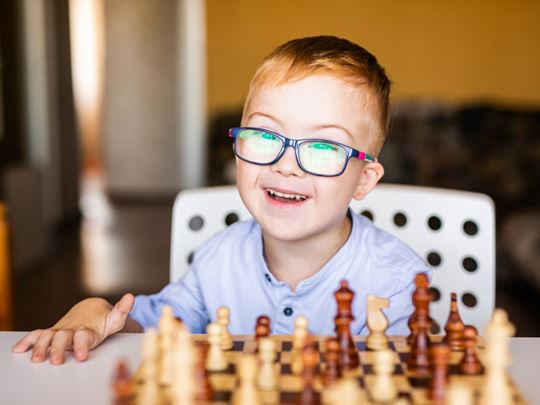 Why you should foster a child with special needs disabilities
Even though fostering children with disabilities can be one of the most challenging roles as a foster parent, it is also the most rewarding. Special needs children in need of fostering are some of the most vulnerable young people in our society, and with your support, care, and compassion, you will be making a huge impact on their lives. Giving them opportunities they might not otherwise have had and making a lasting positive difference.
You don't need to have previous experience caring for a disabled child to foster a child with special needs. Caring for special needs children can enrich your life in ways you never imagined. You will learn so much, and every positive step your foster child makes will feel like a prize in itself. We always give our foster carers unparalleled support and training, and there will always be someone on the end of the phone whenever you need it, night or day, pointing you in the right direction or just lending a caring ear.
The local authority will also provide any necessary medical equipment your foster child requires, so you don't have to worry about sourcing the equipment yourself.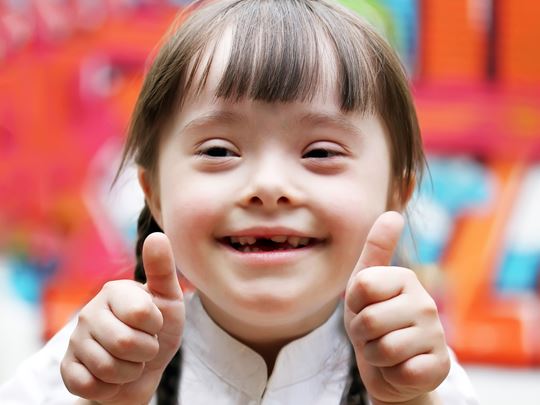 Support for parents with a special needs child
When it comes to parenting children with special needs, the needs of each child are incredibly varied. Fostering People is an Ofsted Outstanding and Care Inspectorate Excellent fostering agency, and as such, we provide specific and individual training and support for our fostering families parenting special children.
When you choose to follow the steps to become a foster parent, and are open to fostering disabled children, you will take part in our full training programme, which will give you the knowledge, understanding, and skills you need to care of special needs children with most learning disabilities and simple health concerns. Of course, if your foster child has more complex needs, you will receive further training and ongoing support from our team of specialists before your foster child comes home, and throughout your journey so you are never alone.
Our foster care allowances enable foster parents of children with or without special needs to commit their full time and attention to caring for their foster child. Foster parents receive a weekly allowance of between £415 and £744, depending on factors such as the age of the child, the type of placement, if the child has complex needs, and where you live.
As part of our generous support package, we also provide days out and activities for you and your foster child, to allow families to enjoy special time together. We also offer respite care, so parents can enjoy some much-needed rest throughout the year.
For helpful resources and more information about fostering a child with special needs, get in touch with our friendly and dedicated team and we will be happy to answer any questions you might have.
Take your first step to becoming a foster parent today
If you're interested in becoming a foster parent and would like to learn more, then we'd love to hear from you.
Simply fill in the form below and one of our friendly team will be in touch.