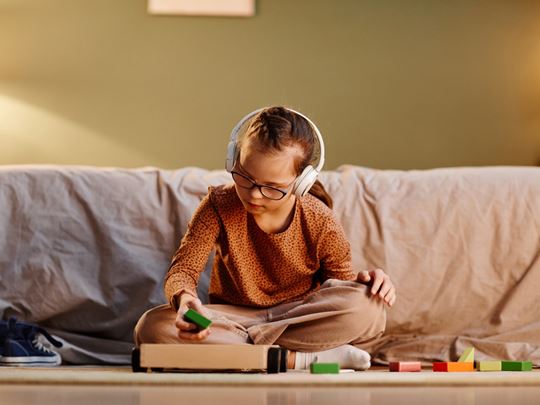 Why spare rooms are essential for foster children
Imagine you've had a hard day at work, or you're not feeling well or you simply want to read a book in peace – your bedroom is probably the first place you'd go. It's a safe, cosy, private space where you can relax and reflect. Foster children deserve the same comfort and privacy too. It's also important for their safety, as well as the safety of any birth children living in the home.
Many children in care have sadly endured abuse or neglect, which means their behaviour can be unpredictable. Having their own room gives them a space to go to when their emotions are heightened or they need to calm down. It's also a space they can call their own, giving them a sense of belonging in their new foster home.
5 Tips to Creating a Sensory-Friendly Bedroom
How to set up a spare bedroom for foster children with special needs
Children with special needs, such as autism, may need some extra touches or specific items to make their bedroom a comfortable, stress-free space. A big part of this is ensuring their room is a sensory haven. From the décor to the furniture, their room needs to soothe your foster child when the outside world is causing distress with overstimulating lights, sounds, smells or textures.

Of course, every child with special needs reacts differently to sensory information, so be sure to spend time getting to know what makes them calm and what causes them distress.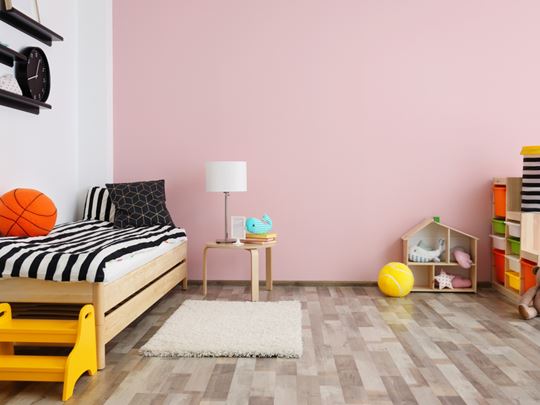 Décor
Most children love having their rooms decorated with their favourite colour. However, for children with special needs, the colour of their bedroom could easily be a sensory trigger if you get it wrong. Softer colours such as lilac or pale blue are easier on the eye than big, bold colours like red or yellow. If you're opting for wallpaper, consider minimalistic designs over busy ones. Stripes or polka dots can be quite intense and also distort the shape or size of the room, which can be stressful for a child with special needs.
Another idea to make their room personalised is to include posters of their favourite cartoon or film character so there's a friendly face waiting for them. After all, they may feel incredibly lonely to start with, so having something familiar in their bedroom should help them ease in to their surroundings.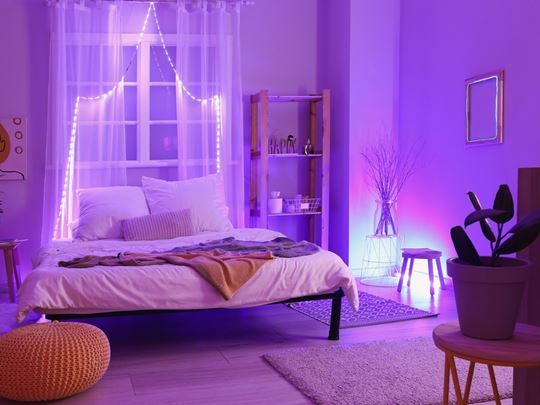 Lighting
Bright lights can be jarring for most of us, but more so for those with special needs like autism. If you're able to, consider installing a dimmer switch so you can control the brightness to suit their mood. Lamps are also a saving grace as you can get lava lamps or UFO lamps to create a calming atmosphere. For foster children with mobility or motor issues, touch lamps are an effective way to give them control over their lighting without the hassle of a switch, which some may find difficult to use.
You could also add glow in the dark ceiling stickers to create their very own starry galaxy. Not only is this fun, but it can also help children with sensory issues settle down for sleep.
On the flip side, some foster children with special needs may need complete darkness in order to fall asleep. Install a blackout blind or position the bed – if possible – as far away from the window as you can.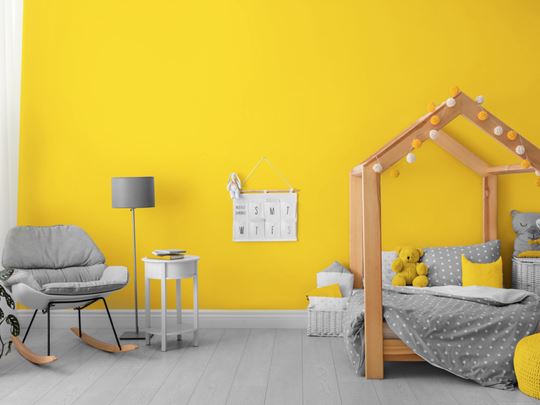 Furniture
Whether your foster child has autism, ADHD or a physical disability, keeping their bedroom clutter-free is important for their safety and sense of calm. A messy, disorganised room can lead a messy, disorganised mind. Keep their toys in fun storage boxes on the floor, so they can still access them without your help. This is good for building up character and confidence, as well as helping them learn how to tidy up after themselves. You'll also want to cover up plug sockets or exposed wiring so they're not tempted to tinker with them.
Furniture can also be fun though. Things like play rugs are great as not only are they practical, but they allow your foster child to easily engage with playtime on the floor. You can get ones with road layouts so they can wheel their toy cars across it, or a farm layout so they can practice their animal sounds! When they're finished playing, they can roll it up and put it out of the way, or leave it on the ground to act as a normal rug for additional warmth – important for those cold winter months.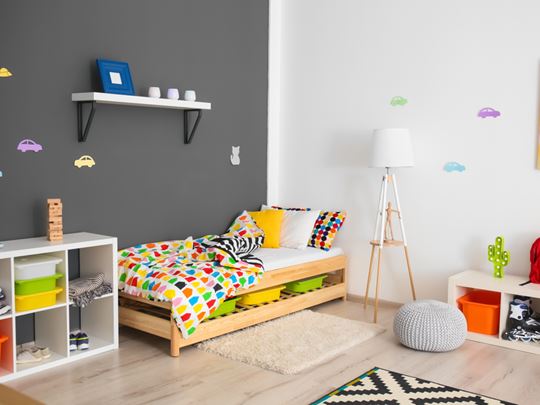 Comfort
A bedroom can be many things, but comfortable is a must! From the bedding to the chairs, it's important your foster child feels snug and safe in their bedroom.
Many children with additional needs struggle with their gross-motor skills, making ordinary chairs and tables difficult to use. As a safe, comfortable alternative, consider a bean bag along with a cushioned tray table they can pop on their lap. This allows them to participate in writing or drawing activities in a way that suits them, meaning they'll hopefully be more receptive and engaged.
When you're setting up a spare bedroom for foster children with special needs, it's also important you think about the bedding. Weighted blankets are proven to help those with autism calm down when they're feeling overwhelmed, however other children may feel claustrophobic with too many quilts and blankets. Some textures can provide a calming sensory experience, such as velvet or fleece, so you may want to test some different blankets out to see which ones they prefer.
Sounds and smells
It's always nice to walk into your bedroom and smell a fresh, welcoming scent such as vanilla or lavender. While candles are a fire hazard, a mist humidifier is a safe alternative. They gently release a stream of mist that doesn't overwhelm the senses like an intense room spray. Plus, you can get LED ones that glow a soft colour, so they double as a cool piece of décor too.
Noises are well known to be a trigger for children with autism, so you may find they struggle to get to sleep if they can hear TVs or radios from different rooms in the house. We're of course not saying you should sit in silence when your foster child goes to bed, but just consider how sound travels through the house. You could also put a draft excluder at the bottom of their door as DIY soundproofing. Another way to help them settle is to play white noise or nature sounds to block out any distracting sensory information. You can get free playlists on popular music platforms like Youtube or Spotify, so it can run all night from a smartphone.
These are just a few bedroom design ideas for foster children with special needs, but it should put you on a good path to helping them feel at home from the get go. If you're thinking of fostering or want to find out more about what's involved in fostering a child with special needs, please get in touch for an informal chat. A member of our friendly team will happily answer any questions you have.
Alternatively, you can download our Guide to Complex Needs. It has everything you need to know about fostering a child with disabilities or mental health disorders.
Take your first step to becoming a foster parent today
If you're interested in becoming a foster parent and would like to learn more, then we'd love to hear from you.
Simply fill in the form below and one of our friendly team will be in touch.