Josh's fostering story
Can you imagine being over 2 years old, but having never left hospital? This was the reality for Josh but with the help of Fostering People he now has a family home to call his own.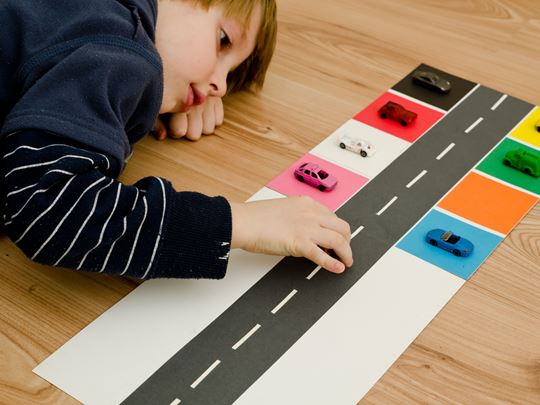 Josh's story
Can you imagine being over 2 years old, but having never left the hospital?
This was the reality for Josh.  But with the help of Fostering People, he now has a family home to call his own.
3-year-old Josh (not his real name) has very complex health and medical needs.  He needs to be monitored 24 hours a day, as his health can turn critical at a moment's notice.
Because of this, he spent the first 2 years of his life in a hospital environment.  He had never experienced family life or the benefits of a loving, warm and nurturing home.
It took 10 months of planning to provide a family home for Josh.  This has included providing his foster parents with 8 months of specific training to be able to fully meet his medical needs.  Josh has now been with his fostering family for nearly 2 years and has come on leaps and bounds during this time.
How fostering has made a difference.
Josh's foster family have advocated for him to be assessed for an Education Health and Care Plan, which now means he is able to access Early Years Provision at a special school, where he has the opportunity to develop his social skills and educational outcomes. Josh can now hold his head up independently, make eye contact and has been enjoying his first taste of food (his favourite so far is chocolate mousse!)
Josh enjoys being around others babbling away, spending time in a specially designed sensory room, visiting the park to feed the ducks, playing with bubbles and doing messy play.
He recognises his name and turns his head when you call him. Josh loves watching films and giggles when his foster parents put Shrek on for him. His foster parents are committed to ensuring Josh can reach his full potential and have seen many improvements in his development and ability.
Josh's foster parents are fully committed to him and he will not live with his foster family long term, giving Josh a family home for as long as he needs it, filled with all the normal family experiences such as family celebrations and one to one love and care.
Josh's future could have easily been very different, spending his entire life in an institutional setting.
Josh's story outlines why we are so proud of our disability service at Fostering People, because it really does change lives!
Download our free guide A Foster's Parent's Guide to Disability and Mental Health, to discover the best ways to support and care for foster children with physical and learning disabilities, serious medical conditions and mental health disorders.