Turning your home office into a home
Now that your home office may be largely unneeded, if you have dreams of welcoming a foster child there is one thing you definitely do need!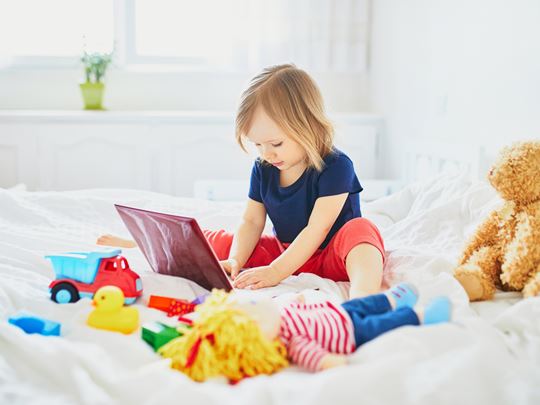 As a fostering team, one of the most common questions we get is about spare rooms and foster care bedrooms, specifically, whether you need one and, more importantly, why you need one in your house to foster a child or young person. The question has a straightforward answer: Yes, you need a spare room in your house to become a foster parent and more importantly, open up your home to change a young life for the better.
During the pandemic, many of us, for better or worse, worked from home, setting up our own home offices to carry out our work roles. Now that things are going back to normal, people are going back to offices and the demands to work at home have been eased, it may be time to change your home office space into a spare room, creating a warm, happy space for a foster child.
Why do you need a spare room?
Now that your home office may be largely unneeded, if you have dreams of welcoming a foster child there is one thing you definitely do need! You need a spare room in your house for a few reasons, including the child's safety, security, and privacy, not to mention the fact that it is a foster care bedroom requirement by law.
Kids need their own space – Whether or not they were raised in foster care, every child needs their own space. It should be a place they can call their own and just be a kid! As you know from your own childhoods – playing, exploring, or being creative without any outside distractions is what it's all about.
Kids need security and privacy – For both the foster children and you at home, making sure they have their privacy and security is so important. Having a spare room helps in the processing of life events for some foster children who may be troubled by past experiences.
A spare room is a safe haven – Children who have been placed in foster care have probably experienced neglect and a lack of love. They will be better able to adapt to their new environment and feel more at home with you as their foster family if they have their own safe haven.
A child's space serves as a place they can go to get a sense of calm and shelter, or even to play and be creative. Simply put, it's a space they can call their own that you can create from your unused home office.
It's important to make a child in foster care feel like they belong. The spare room acts as a "stepping-stone" into their new foster home, aiding in their big change and making them feel at home as quickly as possible.
Another useful reason for foster parents' need for a separate room is practicality. It's a space where foster children may learn rules and routines, such as regular bedtimes, or just hang out without disturbing other family members.
Foster care bedroom requirements and benefits
To comply with national minimum standards of foster care bedroom requirements, it is essential to have a spare child's bedroom that is safe, secure, well-maintained, and big enough for a single bed, a wardrobe, a bedside table, and a chair in addition to storage space for clothing and belongings, such as cupboards or a chest of drawers. If you're turning a home office back into a spare room, or child's bedroom, then it really needs to be and more importantly feel, like home.
There must always be a spare room accessible for fostering a child in your care. For example, if you have children away at uni or college, you must have another child's bedroom where they can stay during the holidays.
Every child over the age of three must have their own room by law. This is to make sure the foster child has the privacy and space they need. However, until a certain age, infants can typically share a foster parent's bedroom (usually around 12-18 months) and still meet foster care bedroom requirements.
Foster children sharing bedrooms with anyone else isn't allowed unless they are same sex siblings and sharing a bedroom is the right thing for them.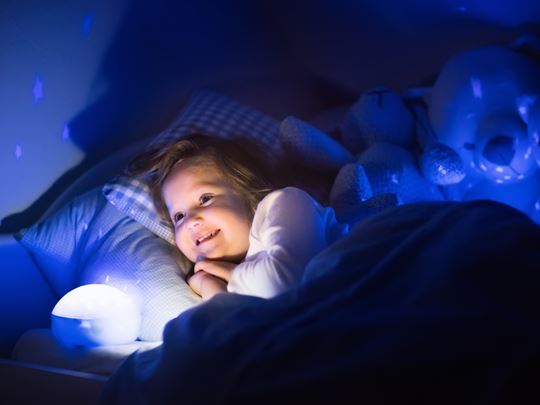 Helping make your home office or spare room into a child's bedroom
While your spare room must meet certain minimum foster care bedroom requirements, there is much more you can do to make it a safe and welcome space that actually helps a child gain confidence and develops into a place they love and want to be.
It's time to turn that functional home office into something your foster children can happily call home. To make the foster child's bedroom even warmer and more welcoming, there's a lot you can do! Many foster parents take great pride in transforming a space, like an unneeded home office, into something unique and setting up a child's bedroom because they know just how important it is to make the foster child feel safe and at home.
Think about the foster child's thoughts and emotions as they enter a strange home. They can be going through a particularly trying time and have previously lived in a few foster homes. They might be scared, nervous, or lacking in self-confidence. If you put yourself in their shoes, you'll see how important it is to get their space right.
By transforming your spare room or home office, they can have a specific "safe" area that can calm them and aid in their adjustment by having a space just for them, filled with their stuff, that they can retreat into and shut the door behind them.
How to create a happy room for children in care
The first step is having a spare room or now-unused home office to begin with, but how can you transform it into a magical haven that a foster child will adore? We have some basic suggestions on how to make sure your foster child feels at home in your home—without spending a lot of money or entirely redoing the entire house. This isn't Homes Under the Hammer after all!
Upcycling items – Upcycling is a simple method to transform the furniture in your guest room from boring to fantastic. There are many things you can do that don't have to break the bank, from painting those old wardrobes to placing netting over the bed to give it a more regal, four-poster vibe.
Adding colour –you can add colour to your walls to brighten and warm the room up. You want the room to express joy and wonder within children – like their very own adventure room!

Decorate thoughtfully

- Maybe it's a bookcase or streamers from the ceiling. Perhaps it's somewhere special, like a treasure chest, to keep the child's toys. The most important thing is to take your time and involve the children in the process. They will feel comfortable and at home if they're a big part of it – think about the sense of achievement!
Add soft furnishings – In the initial few days and weeks when a child is adjusting to living in your home, cushions, bean bags, throws, and blankets can make a child's bedroom feel cosier and homelier, not to mention comfier.
How working from home and fostering can work well together
When a child is in your care, you are 24/7 responsible for their safety, wellbeing, and development. For instance, you'll need to be able to put everything on hold to pick them up from school if they're sick, care for them while they're ill or on school holidays and attend various meetings and training sessions. You'll also need to take them to contact with their birth family. All this, however, pales in the joy you get from changing a young life into one that is happy and fulfilled!
Working from home while fostering allows parents the flexibility and autonomy to fulfil these duties while earning an income – something that would be simply unfeasible when working from an office or away from home. Sometimes, as a foster parent, you'll be required to drop everything when needed and make-up time elsewhere – working from home allows you to do this too.
The bottom line is that many foster parents work, but they must always ensure that they are able to put the child in their care first. Sometimes they are their own bosses, or work from the comfort of their own homes, with the required flexibility from their employers. It's whatever works for you, as long as it works for the child.
You should think about if becoming a foster parent is the best decision for you, or if you can adjust to your current working situation. From consultants and accountants to writers and web designers, to college tutors, there are lots of different roles that can work well alongside raising a foster child.
Otherwise, if you have a good support network around you and can all fit in around the needs of the children in your care then you're good to go – it's time to open your doors to changing a young life for the better!
Thinking about fostering a child?
Whether you like the idea of becoming a foster carer or are absolutely ready to start your fostering journey, you can take on the role of a professional and a foster parent from the comfort of your own home.
Are you wondering if you can work and be a foster carer or access extra financial support? Learn more about  fostering allowances with Fostering People.
Take the next step to change a young life
Your home doesn't need to be a mansion to foster. If you have a spare bedroom and the willingness to provide a safe and stable environment for a child in need, please get in touch with us today. Our friendly team of child and foster care professionals will be happy to answer any of your questions – trust us, there is no such thing as a silly question!
Take the quiz
We're here to help answer all your fostering and foster care bedroom requirement questions, but you may also find taking our fostering eligibility quiz useful as an initial step.
Our online quiz is a good place to start with deciding whether you're in the right place to open your doors to a foster child at the moment.