5 tips: how to transition a foster child into your home
In this guide, you'll find simple and easy-to-follow tips to help make this process as smooth and stress-free as possible.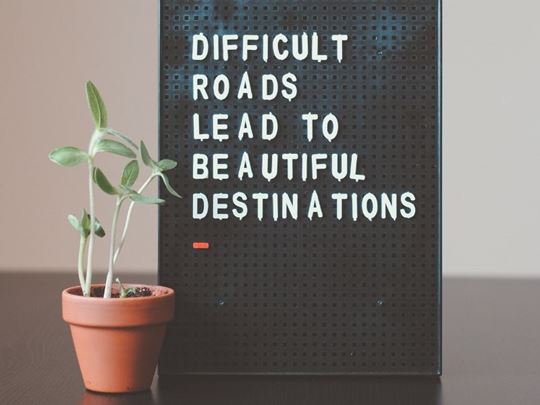 If you're about to welcome your first foster child into your home, then you're probably anxious about how they, and you, will adjust.
After all, fostering is an incredibly fulfilling and rewarding thing to do. But, it's also a big change to your normal life. You might go from having an empty house one day to a full one the next. But remember, as daunting as this might be for you, your foster child will be feeling even more anxious and unsure.
One of your biggest concerns might be how to welcome a foster child into home life. Particularly, how to make a foster child feel welcome and at ease.
In this guide, you'll find simple and easy-to-follow tips to help make this process as smooth and stress-free as possible.
How to welcome a new foster child
Welcoming a new foster child (or children) into your home is a big deal, for you and them. It's important to make as many adjustments as you need to in order for everyone to feel comfortable and secure.
You need to create a welcoming and warm environment to help your foster child feel assured as soon as they come into your home. Whether the child is joining you in an emergency case (where little information is provided to both you and the child) or if it's a planned placement, you need to be ready to offer them the care and security they need.
Preparing your family and home
When a child is in need of fostering, they will most likely be nervous and scared. Their life has been turned upside down, and everything they have known can change in an instant.
Because of this, it's helpful to prepare for all kinds of behaviour, good and challenging. Even if your foster child seems to settle in quickly, they're probably still feeling frightened and overwhelmed by the new changes they're experiencing. A new bed, new family, new rules, and a whole new environment. It's a lot to take in!
No matter how loving and caring you are, you are still a stranger to them. So always ensure you are sensitive to the child's needs and background and are welcoming but not overpowering.
It's also a great idea to let your family know a foster child is joining you, so they can be as supportive as possible.
Here are some other ways for how to make a foster child feel welcome.
1. Create a welcome pack
A welcome pack for a foster child is a sweet and simple way to let your new foster child feel welcomed and wanted in your home.
If this is a planned placement then you'll already have all the information about the child, allowing you to create a more personalised welcome pack. If not, make up a pack of things you think they'll enjoy. Consider adding items such as toys, new pajamas and clothes, arts and crafts, games, magazines, sweets, etc.
You can give the child their welcome pack when they come into your home, or leave it in their room until they've had some time to adjust.
2. Write a welcome letter to your foster child
Integrating a child into your home can feel extremely overwhelming. And it might be difficult for you to say all the things you want to say when you first meet them.
Writing a heartfelt welcome message to your foster child is the perfect way to write down everything you want to say and make them feel at home.
Include a welcome letter to your foster child letting them know how much you're looking forward to having them in their new home. You can also include things like photos of everyone in your home (including pets if you have them) plus some information about them, as well as important details such as what you do, what hobbies you have, and photos of their new bedroom, garden, and surrounding area.
To get your foster child involved, include a sheet they can fill out so they can let you know what they like and dislike, their favourite foods, toys, movies, and any hobbies or special interests they might have.
3. Set up their bedroom
Your foster child's bedroom will be their safe haven in your home. If this is a planned placement then you will have lots of information about your foster child, including their age, gender, likes, and dislikes, etc. This will help you plan the perfect room for them.
Creating a space that is their own will make them feel secure and welcome. You can decorate using their favourite colours and put new clothes and pajamas in the wardrobe, as well as add personal touches such as toys and books you know they'll enjoy. Let them know that these items belong to them now, and that they'll always be theirs.
Put a photo of you and your family in their room to show them they are part of your family and add space for them to put up any important photos or pictures of their own.
4. Integrate them into your home
It can be very scary for a foster child to come into their new foster home for the first time. So why not let them know it's their home from the very start?
Put photos of them into picture frames and place them around your home, especially in places where you display other family photos.
When they come into your home for the first time, take them on a tour of the house and show them around, allowing them to familarise themselves with everything. If you have birth children then get them involved too, as this is a lovely way to include them. You can share any house rules and specific information along the way (such as where lights are, how to use the shower, where towels live, etc.)
If the child is older, then talk to them about phone usage and the WiFi code, and any rules you might have for using them.
It's also a lovely idea to display their work and report cards (if they are in school) on the fridge or on the wall, so they really feel like part of the family.
5. Mealtimes are important
Food and mealtimes are a crucial part of how to help a foster child adjust to their new home. Make sure you are aware of any dietary requirements (if this information is provided), and prepare their favourite food for their very first meal with you.
When your foster child first arrives, offer them a drink and a snack and let them know when the next meal is. It can be helpful to write out the times for different meals throughout the day and even a menu so they know when and what the next meal will be. This is crucial in helping to alleviate any obsessive or protective behaviour over food, which is common in children who have come from neglectful backgrounds.
This is another great opportunity to get your foster child involved. Encourage them to help choose meals based on what they like, and take them shopping so they can be a part of the mealtime process.
How to help a foster child to adjust takes time
But by following the above steps, both you and your foster child will be well on your way to a brilliant and happy headstart.
If you want to learn more about how to become a foster parent then download our Complete Guide to the Fostering Process, or just get in touch. One of our knowledgeable and friendly fostering advisors will be happy to chat through any questions you have.