The impact of fostering on birth children & 6 tips for success
Becoming a foster parent isn't a decision you make on a whim. There are many things to consider and it's important to include the whole household from the start. Which is why the decision can feel even more loaded when you have to think about the impact of fostering on birth children. Ensuring the wellbeing of your birth children will be a number one priority, but your other main priority is to provide your foster child with the best care possible. It may sound daunting, but when it's done right, it'll be worth it.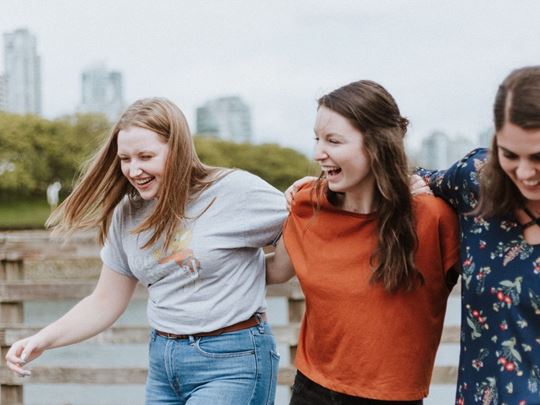 We know from experience that with the right communication, planning and support, you can be an amazing foster parent while your birth children still live at home.
Here's more information around what it means to be the birth children of foster carers, the benefits of fostering with your own kids and how to go about making it a success.
Impact of fostering on birth children
Fostering affects birth children in many ways, and understandably so. It can be jarring to have a new child be brought into the home, or for the family dynamics to suddenly shift. On the other hand, there are plenty of benefits for both foster children and birth children who live together as part of the same foster family.
Let's take a look at some common challenges and benefits for birth children of foster carers.
Challenges for birth children of foster carers
Sharing – having to share belongings, space, food and their own parents can be a lot to process for a young child or teenager. Many children are happy to share once they know the child has had considerably less than them, but all kids are different, so it's important you discuss the idea of sharing upfront at the start of your fostering journey.
Cultural differences – when fostering a child with a different religious or ethnic background to your own, it's essential you help them maintain their cultural identity. This may involve praying, eating different foods or wearing certain clothing. Some children may struggle to understand these differences, which can make it difficult for the foster child to feel accepted.
Inconsistency and sense of loss – some birth children may experience a sense of loss when a placement ends, or struggle with inconsistency within the home. That's why it's important to explain the possible outcomes of fostering at the start of your journey, so your birth children are aware they may have a number of different foster siblings.
Copying behaviour – a large majority of kids in care have experienced some form of trauma, which can lead to challenging behaviour. It's not uncommon for birth children to copy this behaviour, especially if they feel it's being accepted by their parents.
Benefits for birth children of foster carers
Learning to share – sharing is an important life skill for everyone, and it helps kids form bonds and friendships. Not only is this great for birth children, but it also goes a long way in helping foster kids feel welcome and part of a loving family.
Greater appreciation – the sons and daughters of foster parents are likely to develop a greater sense of appreciation for what they have in life after living with children less fortunate.
Friendship – it's fantastic to see foster children being accepted by the birth children of foster carers, but it's even more special when close friendships are formed. These friendships can last beyond the foster child's placement, too.
Empathy – living with another child who has experienced significant trauma can teach young people a lot about empathy. They can learn to be more understanding and considerate of others, which gives them enhanced social skills.
Exposure to different people – in your fostering career, you may look after a variety of children from all walks of life. This can help your birth children become more accepting of others and embrace difference rather than be fearful of it. From race and religion to sexuality and identity, meeting people with different views and outlooks is a great impact of fostering on birth children.
6 tips for fostering with birth children
As we've discussed, the impact of fostering on birth children can be both positive and negative, but research has shown that the good tends to outweigh the bad. Participants of a study claimed their experience as the biological child of a foster parent was 'eye-opening', and there was a general theme of feeling closer to their family because of it.
If you're considering becoming a foster parent with birth children, here are 6 tips to ensure it's a success.
Be upfront and honest about fostering

Your birth children need to be involved in all the conversations around your decision to foster. Fostering affects birth children in many ways, so they need to know how their lives will be impacted. There are a lot of unknowns with fostering and it's not always pretty, so don't sugarcoat anything. Explain that short-term fostering placements can be often, that your time and attention will be shared with another child and that they too will need to learn to share. The more information they have, the better.

Dedicate time for birth children

Fostering is a full-time job, but it's vital you commit to spending one-on-one time with your biological children. The last thing you want to do is make them feel excluded from their own family.

Have open communication

Fostering a child isn't always plain sailing, and issues are bound to arise. Make sure your birth children know they can reach out to you to discuss anything that's bothering them. This kind of relationship empowers them to discuss their feelings, which in turn helps them find a solution. Some birth children may feel uncomfortable raising an issue or that it's not their place to do so. This can cause feelings of bitterness and resentment, so it's important they feel safe and secure when talking about problems.

Maintain good behaviour

To prevent your birth children copying any challenging behaviours, be honest with them about the types of upbringings the children in your care are likely to have had, and why this means they may have social or emotional issues. Explain that the behaviour is not acceptable and they're not allowed to copy it, but that you'll be working with the foster child to help them through their struggles, which can take time.

Build healthy relationships

Hopefully, most children will find common ground through a shared interest, toy or game, but every child is different! To make sure the foster home is a healthy environment for everyone, you'll want your birth children and foster children get off to a good start. Facilitate this through activities, encouraging them to play and talking together as a family.

Prepare for when placements end

Birth children's feedback from fostering often cites a foster placement ending as the most difficult aspect to deal with. It's important your biological children are aware that their foster siblings can move on, either in a planned or unexpected way. They can see it as a sense of loss, so you'll want to give them plenty of opportunity to discuss their feelings and process what's happened.
We know that the wellbeing of your birth children is a number one priority. That's why when you foster with Fostering People, you and your family will receive plenty of support, including support for birth children. From dedicated social workers to activities and children's participation events, your biological children will be considered at every stage in your fostering journey.
For more information about how to go about fostering, download our free guide; Getting Started: A Complete Guide to the Fostering Process. Or, you can get in touch and a member of our team will be delighted to answer any questions you may have.