Can I really afford to foster a child?
Explore the possibilities of fostering as an excellent career path tailored for you, and delve into the comprehensive details of our allowances, rewards, and additional perks.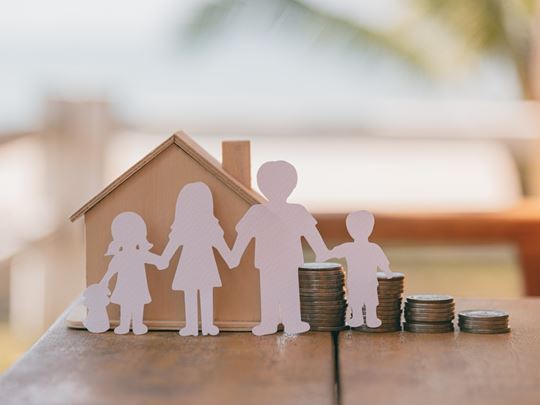 When it comes to fostering, some people might be a little hesitant because they are concerned about how they'll afford to look after the needs of a foster child.
In fact, many of the questions we receive from prospective foster parents are about finances and whether fostering is an affordable option for them.
The good news is, fostering is a progressive career that not only pays a generous allowance but rewards you with a professional fee and discounts to make caring for your child that little bit easier. Let's look at how fostering could be a brilliant career choice for you, and how our allowances, rewards, and other benefits work.
Is fostering a career?
Yes! Fostering is a career. It's an incredibly rewarding and challenging profession that comes with everything you would expect in a career – career progression, training, a competitive allowance, and a wide range of other rewards and benefits for both you and your family.
One of the best things about fostering as a career, aside from helping a vulnerable child, is the ability to work flexibly from home. Fostering allows you to get out of the nine-to-five grind and create a more sustainable work/life balance, while doing an incredibly selfless job.
As with any professional career, you will also receive a wealth of training and development and have the opportunity to network with other foster carers and work alongside a team of fostering professionals, including social workers and education specialists.
And when you make the amazing decision to become a foster carer, you can bring with you the transferable skills you have developed through other jobs. Skills such as teamwork, administration, communication, empathy, management, perseverance, flexibility, stability, adaptability, and commitment.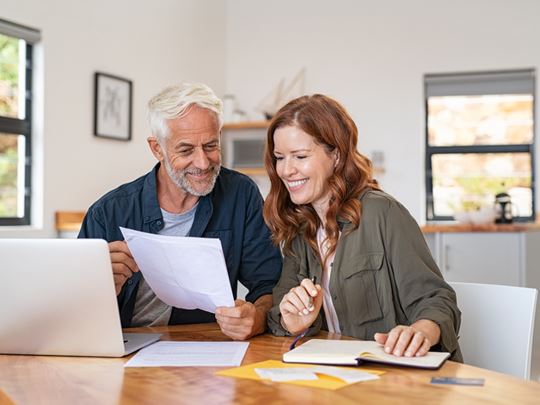 Does fostering pay well?
Our foster carers do incredible, life-changing work, and we believe they should be paid a competitive allowance to reflect this.
While the main reason anyone should foster is the passion to help children in care, we can't ignore the fact that finances play a role. This is, after all, an incredibly important role to take on, and you deserve to be paid for all the hard work you put into caring for your young person.
Working in local communities, without the need to spend money supporting different offices in other locations, we're able to offer our foster parents better financial allowances. You'll start to receive your allowance from the first payment date once you've welcomed your foster child into your home.
While the amount fostering pays varies (we'll look at this in a bit more detail a little later), our weekly foster care allowance is between £418 and £804, per week, per child, with the standard payment in England being £465.15. We pay our parents every fortnight via a BACS payment direct into your bank account, and you'll know in advance when your payment is being made.
You will also be able to submit an expense claim for any expenses you incur that aren't covered by your fee - your dedicated social worker will be able to advise you about these. Not only that, but you'll also be able to claim means-tested benefits, as your fostering allowance isn't classed as income in the same way as income is as an employee.
Can I work and foster?
We can't ignore the ongoing rise in the cost of living, and we understand that many families might need to consider additional income, especially single people who want to foster. This is why in 2022 alone, we gave our foster parents two cost-of-living rises and another in April 2023. This means our foster carers have received a 9% uplift in a 12-month period.
You might not realise it, but fostering and working is a lot more common than you might think. In fact, almost 40% of foster parents in the UK work another job alongside fostering, so if you're thinking of doing both, you're not alone.
And while fostering is a career in itself, if you need to, you can also continue to work in your current role while fostering. This is a big benefit if you're not ready to give up your profession, or your personal circumstances require you to need additional income.
When you foster a child, the needs of your foster child are the number one priority, but if you aren't ready to leave your current job, or you're concerned about your income if you leave your role, give us a call and we can have a chat about how it might be possible for you to do both.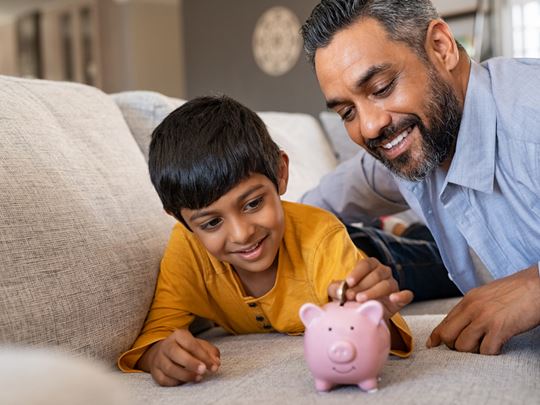 Financial benefits of fostering
At Fostering People, it's crucial that you're dedicated to caring for your foster child, and that you're able to meet their needs while providing a safe and loving home. That's why when you foster with us, you'll benefit from our fostering allowance and rewards. And while the fee isn't the main reason most people choose to foster, it allows you the opportunity to make fostering your career.
So, let's have a closer look at the allowances and other financial benefits you'll receive when you become a foster carer with us.
Our allowance and benefits package covers the cost of not just caring for your foster child, but your professional fee too. Once you start fostering, our common standard foster care pay rate for a child over the age of five is now £465 per week, per child, depending on the type of placement, the age and number of children you foster, and where you live in the UK.
Of course, if you choose to foster more than one child, or a child with a disability or special needs, the pay you receive will be significantly higher, due to the extra support they require.
Like with most careers, you'll also receive a pay increase after your first year and again after three years. Another benefit to consider is tax relief. The allowance is generally tax-free (or very little tax) and won't affect any benefits you receive.
You'll also be entitled to these parent perks and benefits:
National Insurance - as fostering is generally a tax-free profession, you shouldn't need to pay National Insurance.
Discounts and rewards through The Exchange, allow you to save money on shopping, days out, and activities.
Earn money through our Refer-a-Friend scheme.
A financial contribution towards the cost of birthday and Christmas presents for your foster child.
The chance to attend special events.
14 nights paid respite pro rata, giving you the opportunity to relax and unwind if you need it.
Foster with Fostering People and enjoy a new career
When you foster with Fostering People, not only will you be making a huge difference in a vulnerable child's life, but you'll have the opportunity to enjoy an exciting, rewarding, and challenging career. A career that rewards you the way you deserve, in more ways than one.
To find out more about fostering, please enquire today and a member of our friendly team will get back to you to answer any questions you have. We look forward to hearing from you!