Keep Learning
Learning is fundamental to our overall wellbeing. Find out why it's really important that we all embrace life long learning.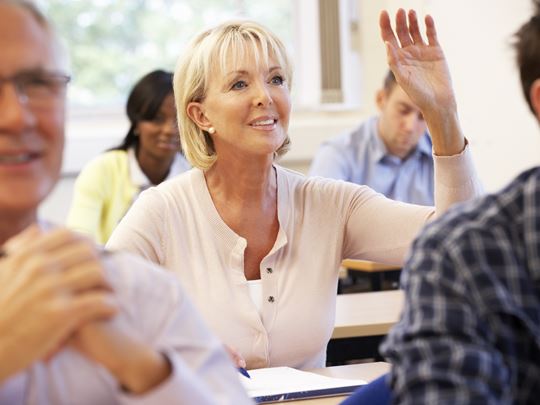 Learning is a fundamental part of our overall wellbeing.  Learning stimulates our minds, keeps our brains active and promotes mental agility.  Mental agility helps to improve our concentration, memory and problem solving skills which can be skills we lose if we don't give our minds the workout it needs to stay fit and strong.  In fact life-long learning can help prevent cognitive decline as we age too.
Learning can also bring us together, helping to promote other pillars which are important to our wellbeing such as connecting us to others, and by sharing our knowledge we can also give something back too.
But learning can also improve our wellbeing by boosting our self-confidence and self-esteem too.  Not only do we achieve a sense of accomplishment and achievement but we also achieve a wider knowledge base enabling us to engage and collaborate more widely with others.
Today's world is ever changing, and we need to keep learning just to keep up, this way we ensure we have the adaptability to thrive in an ever changing environment and keep up with the kids!
At Fostering People, we have always championed life-long learning, every single foster parent takes part in training every year from our mandatory training to our more complex and in depth topics we ensure that all our foster parents have access to all the necessary learning to help you look after the children in your care whatever their needs.
But learning doesn't have to be limited to the fostering arena, learning new skills, finding out more about technological changes or being interested in current affairs or politics all provide opportunities for learning.
Why not consider over these next couple of months what you wish you knew more about.  Ever wished you were a little more confident with Maths for example.  The Government's 'Skills for Life' website has some great free numeracy courses available.  If that's not for you, what interests do you have, do you wish you know how to take great photos, learn to knit or brush up on your digital skills.
Why not set yourself a target to learn one this before the summer is out!  Don't forget that by doing this you'll also be a great role model to the children in your life too and teach them that learning can also be enjoyable.