Let's change lives together!
Across the UK approximately 30,000 children come into care every year.  We need foster parents who can care for children of all ages and abilities.
Finding great foster families that can meet the needs of children can be challenging, but for a disabled child, the challenge is often greater.  At Fostering People, you don't need to choose between fostering children with or without a disability, but be open to considering any child according to your own skills and experience.
Fostering People are rated as Outstanding by Ofsted, across all areas of our service and have been since 2013, making us one of the very best independent agencies that you can trust to provide you with the very best support around.
With our support and therapeutic approach, we'll be with you every step of the way, so you can make a real and lasting difference to a child's life.
Outstanding fostering agency
Fostering a child is an extremely rewarding experience. There are many reason to foster a disabled child. As a foster parent, you will care for young people and provide them with a stable, caring, safe family home for as long as they need it.
Our friendly team is here to help you decide if fostering is right for you and we're on hand to offer any advice and guidance you may need. The journey to becoming a foster parent can take 4 – 6 months.
In order to foster you'll need:
A spare room for the foster child to make their own
A good sense of humour
A clean and safe home
Access to transport
A good network of people to encourage and support you
We are an inclusive fostering agency, recruiting foster parents from all walks of life. Whatever your age, marital status or sexuality you can be considered for fostering.
93%
Foster parent satisfaction
9/10
Foster parents would recommend
24/7
Support every day of the year
Fostering People offers one of the very best support packages available, which includes:
A generous fostering allowance of £443 per week, per child, this can be more depending on the needs of a disabled child.
You'll receive highly accredited support from your own dedicated disability social worker and support is available to you 24 hours a day, every day.
Ongoing training & development and specialist disability training.
Regular social activities and local support group.
Confidence that comes with fostering with an organisation that has been rated as 'Outstanding' by Ofsted in all areas - 3 times.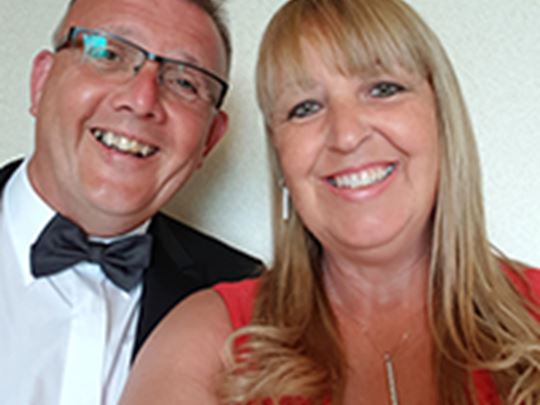 Don't underestimate yourself.  Be willing to give disabled children a chance - you will learn a lot from it and will reap the rewards.
 - Joanne and Stephen, Foster Parents
Take your first step to becoming a foster parent today
If you're interested in becoming a foster parent and would like to learn more, then we'd love to hear from you.
Simply fill in the form below and one of our friendly team will be in touch.